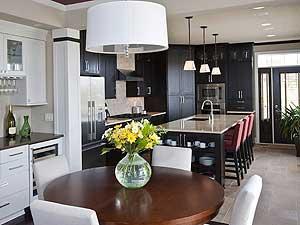 You want to make the most money on your home sale, and while your home value is set by the market and by recent sales in your area, plus what your home has to offer, you can use hacks to make your home appear more upscale and therefore more appealing to buyers. They may not pay more money for your home, but it will sell faster than the home that doesn't appear more expensive because buyers will believe they are getting a deal.
1. Make the bedroom appear lavish
Think about how relaxed you feel in an upscale hotel room. Now replicate that in your bedroom. Add thick blankets and a duvet to make the bed appear so that you want to just jump right in. Don't skimp on the pillows! Paint the room a dark and mysterious colour and add some metals to the space.
2. Give the bathroom a spa-like feel
Similarly, a bathroom (especially the master ensuite) should feel like a spa. You really don't need to spend a lot to get it to this point – just add luxe towels, great-smelling soaps and accessories that make the room an actual retreat. You want buyers to imagine having a bath in there after a long day at work.
3. Add some expensive-looking lighting
Lighting can have a huge impact, especially in the entryway and kitchen. A beautiful fixture can be the focal point in a room and it may only cost you a few hundred dollars to do it.
4. Get rid of clutter
Nothing cheapens a space more than clutter. When a buyer sees a cluttered space, they immediately want out of it. Clear out anything that is not absolutely necessary or that doesn't add to the space.
5. Organize your space
A well-organized space appears to be more expensive, especially in the master closet. Many homebuyers have bought homes based on a beautiful closet.
6. Add flowers
Flowers are an inexpensive way to add beauty and thought to a room and help your home appear to be more expensive.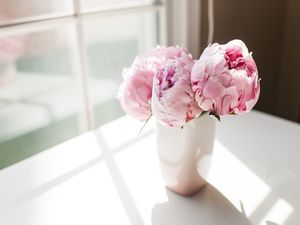 7. Layer your textiles
Layered textiles make a home seem lush – this goes for window dressings, blankets, pillows, etc. It almost seems like the more you have, the more upscale your home appears.
8. Add recreational items
Have you read the listings that talk about a home gym or games room? Those terms are thrown around to entice buyers into believing that buying that home will ensure a certain lifestyle for them, whether it centres around working out, skiing, or just watching sports with friends. If you can add some recreational items in a way that will entice buyers into believing you've got a rich lifestyle, they'll believe your home is worth more too.
9. Add crown molding and wide trim
Homes with crown moulding, wide trim and trim around light fixtures appear to be more expensive as it just gives homes a finished look. The cost to add extra trim is not great, but the impact definitely is.
10. Rid your home of anything dated
Dated furniture, accessories or fixtures will make your home appear less expensive, so you want to get rid of these things before listing your home. Modern furniture gives the illusion that a home is worth more (even though the furniture isn't staying). The same goes in the kitchen in terms of cupboards and appliances.
If you need help prepping your home for sale, give me a call.