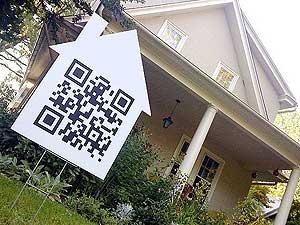 In this very digital world, people are no longer waiting until they walk through the door of a Collingwood home for sale before they know what it looks like. If you are a smart seller, you are marketing your home online everywhere, and that includes a myriad of photos. Your photos and videos are what gets the buyer walking through the door, and if the photos aren't great, they'll dismiss your home for the one that does have great photos. Here are 10 mistakes that sellers make when doing real estate photography.
1. Not having a goal
The most important thing to do before starting your photo shoot is to have a goal. Of course, the primary goal is to sell your Collingwood home, but how will you do it? Think about what areas you will focus on, what parts of the home are the most appealing and what sort of buyer you are looking to attract.
2. Not hiring a professional
Sure, you took your cousin's family photos and they were wonderful, but that doesn't mean you are a real estate photographer. On one of the most important transactions you'll do in your life, do you really want to skimp and DIY? Think about it.
3. Not staging it first
Just like with those family photos, everyone got prepared to look their best and your home needs to do the same. Get rid of anything that doesn't add anything to the space, rearrange the furniture in the most pleasing way and even get rid of the television. Don't wait until you list to stage, do it before the photos are taken.
4. Not using a tripod
If you do decide to do it yourself, get the tools you need to do it right. A tripod is a super important tool that will ensure your camera stays steady so the photos come out very clear.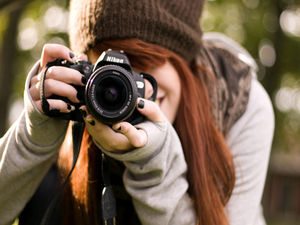 5. Not using a wide-angle lens
When you are shooting the interior of a home, you need the photos to be as wide as possible. You don't want fisheye, but you do want a wide angle lens and this is very important for ensuring that the rooms look larger and so you get as much of the room in the photo as you can.
6. Not adding light
The most important factor in good photography is light. One of the most requested needs in a home is a home that is bright. Light is insanely important when taking real estate photos. Open the window dressings, turn on the lights (but watch for yellow overcasts!) and even use an external light source.
7. Pointing the flash directly
That brings me to the next point of using a flash. It is important that you do use a flash, but bounce the flash's light rather than point it directly at what you are photographing.
8. Missing important features of the home
Real estate photography isn't just taking photos of rooms. If you can emphasize some of the best features of home (a large and organized walk-in closet, a gorgeous feature wall, a decked-out fireplace), then do so.
9. Not taking the time to edit, edit, edit!
Once you've taken those gorgeous photos, make them even more gorgeous. Edit them using a professional photography editor like Photoshop or Lightroom to make the rooms appear brighter, larger and more engaging to the viewer.
10. Not considering aerial photography
One aspect of photography that many sellers overlook is aerial photography. Your buyers would love to see your neighbourhood, your yard and basically how your home fits into the mix. Especially if you live in a great area, have features like a pool or large lot, emphasize these by getting an aerial photographer to take some photos from above.