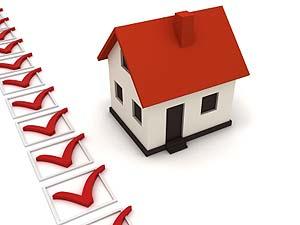 One of the most important things you need when buying a home is information. The marketing shows you want you want to see, but there are a number of things you need to know, but won't unless you ask. Here are 15 questions you need to ask (and find out yourself) before buying a home.
1. What's the neighbourhood like?
Drive by the home at different times of the day and week to see what the neighbourhood is really like. Is it quiet or noisy? Are there kids playing outside? What sort of vibe do you get?
2. What are the neighbourhood demographics?
You can easily find out some general information about the demographics of the neighbourhood on the realtor.ca site, by clicking on the listing of the home and then the neighbourhood tab. You'll find out the population of the neighbourhood, household size, how many have children, average age and income and it gets even more in-depth from there. It's a great tool to use when buying a Collingwood home!
3. How do the schools rank?
If you have kids, good schools in close proximity are important. You can find out school rankings very easily.
4. What will my commute be like?
How long it takes you to get to work is an important factor when buying a home.
5. How busy is the street?
If you have kids or pets, you may not want to live on a busy street, but if you are looking for action, that might be right up your alley.
6. What amenities are nearby?
When moving to a new city, you might want to know how close the shopping, fitness and restaurants are.
7. What recreational opportunities are available in walking/driving distance?
Find out what there is to do nearby to your neighbourhood and in your community before deciding on a location to buy a home.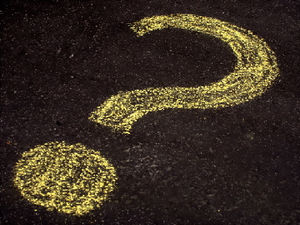 8. How old is the furnace and other systems in the home?
You really don't want to have to replace a furnace the first winter after buying a home. Find out its age and give yourself some peace of mind.
9. What condition is the roof in?
Similarly, find out how old the roof is.
10. How old are the appliances?
While the appliances may be clean and look in good condition, they don't always last that long. Find out the age of the appliances as well.
11. What recent renovations were done?
On the plus side, if there were recent renovations, find out what they were and who did them.
12. Are there any signs of water damage?
Any signs of water damage (discoloured ceiling or wall, wet smell) is going to be a big red flag. Ensure you get the home inspected before purchase if you notice signs of water damage.
13. How much was the home bought for last and when?
It is important to know if this home is a flip or a family selling their home to move up or down.
14. What are comparable homes in the area selling for?
Your real estate agent should be able to get you this information, which is very important when making an offer.
15. How long has the home been on the market?
If the home has been on the market for a short time and you are in a hot market, it may mean you need to jump on an offer. If it is has been on for a while, you'll want to consider why.
If you need help with your questions when buying a Collingwood home, let me know how I can help.