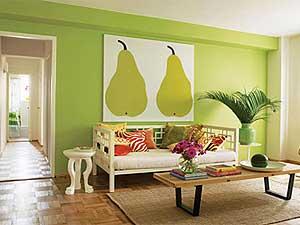 Fall is soon approaching (I know, very sad news) and in the fall, many people like to find projects to do in their home. Trying to keep busy indoors during the cooler weather, home improvement projects are the perfect solution. Painting is one home improvement that always improves the house, is very cost-effective and can be done by anyone. Fall is a great time to do it too, because you can open the windows and let the fumes out.
If you are planning on painting your home or rooms in your home, you may want to know what the latest trends are this year in terms of paint colours and design. Read on to find out.
While some may feel white is boring, the trend towards white is anything but. There are a number of white paint colours that lighten and brighten a space, giving it a very fresh and beautiful look. White paint looks amazing with contrasting colours like black or wood beams. If you can't take the big step towards white walls, consider framing walls in white, like using it as an accent wall or on doors, window frames and baseboards and trim. Some great whites include the following from Benjamin Moore:
Paper White

Ice Mist

Simply White

Ballet White

Neutral hues
Playing along with the light and white tones, neutrals are also very popular this year and are trending to keep up their popularity into next year. Behr's best colours for 2016 and 2017 include many shades of grey that get supported by pastels and other bold colours. Neutrals don't have to be boring either: Charcoal Gray adds confidence, while Laid Back Gray adds some romance. Shades On is a grey that does double duty as both an accent colour and full-wall colour.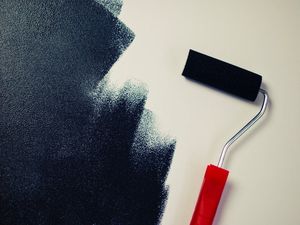 Primary colours
To the complete opposite of the white and neutral trends are the trend towards primary colours. These big, bold colours add drama to walls and can definitely be paired with the whites and neutrals for an overall picture. House & Home suggests the following colours:
Forest Green

Batten Down

Creme Brulee

Cordova Burgundy
Now that you know the trends ending off 2016 and going into 2017, you can choose the palette that works best for your lifestyle. You don't have to pain the entire house white or bright red either. Tailor each room to its function when thinking about paint colours. Dining areas are often best painted in dramatic colours like the primary colours we spoke about, whereas bedrooms are best left to the neutrals and greys are the perfect hues to help us relax.