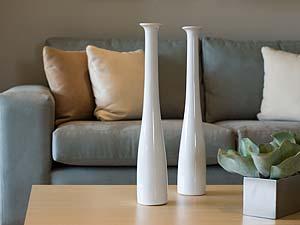 Whether you just bought your dream house or you are making a few updates to get your property sell-ready, decorating a room with the latest trends can create a space that you and your family and friends will love to spend time in. While there are many trends you can incorporate into your home, here are three excellent options that will have all your guests asking the name of your interior designer.
1. Plenty of Blue
The color blue is making a name for itself in the world of interior design. It is a popular paint color for both kitchens and bathrooms, and when done right, it can actually increase the value of a home by a remarkable $5,440. There is no specific shade of blue you must use to receive such large rewards, and by using many accent colors such as yellows, grays, and white tones, you can create a relaxing and eye-catching space with ease.
2. Floral Living Spaces
Floral is an interior design trend that has been around for several years but is currently making a large name for itself. Florals make for excellent accent pieces in a room such as on pillows and rugs, but many designers are using them to cover a wall, as a backsplash, or even as flooring. If you are selling your home, you'll want to ensure you utilize florals into your design tastefully as many potential buyers may not appreciate a bold look. However, by implementing this trend carefully into your Collingwood's home design, you can create a rich and trendy look that will make people feel comfortable and welcome into your home.
3. Minimalism
The bedroom is one area of your home where you want to feel comfortable and relaxed. You don't want a cluttered and a stressful environment. The minimalist look is a hot trend where you only include the essentials in the space. You remove many of the extra décor items and stick to very basic colors, styles, and accessories. When selling your home, this is an ideal look as it can help make a space appear much larger and less cluttered — a large selling point for many potential buyers.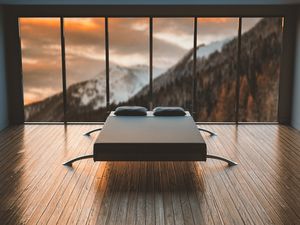 If you are interested in selling your Collingwood home, contact a real estate agent who can help you determine what areas of your home need a little TLC. They can also offer some excellent advice on decorating, styling, and staging your home to sell.