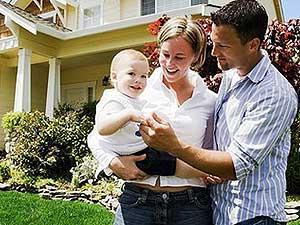 The Collingwood and Blue Mountain area in Ontario is full of opportunities and amenities for people of all ages. For young families, in particular, there are many recreational areas, housing opportunities, and activities that make it an exciting place to live. Here are just three of the many reasons why young families should move to Collingwood.
1. The Plethora of Family Activities
Whether your children are young or entering their teenage years, there are many activities to keep them active, learning, and developing new skills. For example, there are numerous youth athletic activities such as soccer, hockey, and lacrosse. If children want to develop a unique talent, the Collingwood Circus Club can teach kids hula hooping and aerial skills. There are also dance, art, and karate classes that can capture children's interests.
Not only are there countless activities to keep your entire family active and healthy, but there are also many opportunities to learn and enhance your creativity. The Collingwood Museum offers many exhibits and educational programs for both adults and children to enjoy and there are several art galleries and theaters across town that make for great date nights. Additionally, you can attend one of the many festivals, parades, and concerts for both adults and children throughout the year.
2. There's Always Something to Do Outdoors
If your family loves fresh air and sunshine, then you'll never be bored in Collingwood. Every season offers something to do outdoors. Winter brings skiing and exploring cross-country trails at the Blue Mountain Ski Resort. In the spring and summer months, there are dozens of hiking trails, biking, fishing, and camping locations that will keep you busy every weekend.
3. Small Town with Many City Amenities
With a population of more than 21,000 people, Collingwood isn't a large city. However, this area sees many tourists each year so there are numerous amenities to cater to the town's needs including hotels, exquisite dining, golf courses, shopping, and more. In Collingwood, you don't have to travel far to enjoy many big-city amenities but you can still enjoy the small-town atmosphere.
If you are ready to make this Ontario town your home, reach out to a find your dream house in this beautiful region.