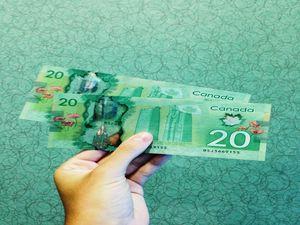 Your down payment plays a critical role in the home-buying process in Collingwood. It can affect how easily you qualify for a home loan, your monthly payments, how much you will pay over the course of the loan, and much more. As you prepare to purchase a home in Collingwood, here are a few things you need to know.
1. There is a Minimum Payment Requirement
You can't choose just any dollar amount as your down payment. In Canada, there are certain minimum requirements you must meet before you can qualify for a mortgage. The minimum amount is based entirely off of the purchase price of your home.
If you purchase a home in Collingwood that is $500,000 or less, you will need to provide at least 5% of the home's purchase price as a down payment.
For a home with a purchase price between $500,000 and $999,999, you must provide 5% of the first $500,000 of the home's purchase price and then 10% of the portion over $500,000.
For homes with a purchase price greater than $1 million, you will need to provide a full 20% down payment.
2. You May Be Required to Pay Mortgage Default Insurance
If you do not provide a full 20% down payment when purchasing a home, you will likely be required to pay mortgage default insurance. You may also be required to purchase this insurance if you do not have a stable income. This is designed to protect the lender in case you cannot make the full payments on the home.
3. Incentives are Available to Increase Your Down Payment
It can be difficult to acquire the full 20% down payment to purchase a home. For example, if you are interested in a home in Collingwood that costs approximately $500,000, you will need approximately $100,000 to provide the full 20% down payment. Luckily, there are incentives available that will help you more quickly build up your down payment and can save you a little money.
For example, the First-Time Home Buyer's Incentive will provide you with a substantial amount of money to build your down payment. With this incentive, you can receive up to 5% of the purchase price of an existing home and 5% to 10% the purchase price of a newly constructed house in Collingwood. There are limitations to this incentive and you will have to repay the incentive 25 years after you purchase the home or when selling the property.
For more information on purchasing a house in Collingwood and the current real estate market, contact Collingwood realtor Christine Smith today.