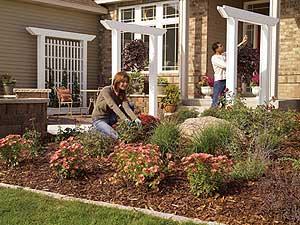 Your buyer's first impression counts and that's why curb appeal is so important. If a buyer drives or walks by your home and gets a poor impression, they may never make it through the front door to see how gorgeous the interior is. And that's really unfortunate. Here are some tips for curb appeal that you may never have thought of.
Don't forget the garage
Curb appeal isn't just about landscaping and your front door. If you live in a suburban Collingwood neighbourhood, it may be highly likely that your garage takes up a large portion of your front lot. You should definitely not neglect to make it look outstanding. How can you do this? If your budget is small, a coat of paint in a complementary colour to the rest of the home will do wonders. If you have a larger budget, replacing the doors with something nicer will help and carriage house garage doors are gorgeous. Not just that, but you can also accessorize your garage door with things like potted plants, climbing ivy, pillars, porticos and trellises.
The driveway is important too
Most people go with an easy-to-care for asphalt driveway and there's nothing wrong with that. If you are selling your Collingwood home, you should take the time to make sure the asphalt is clean and even get it re-paved or sealed so it looks smooth and black and gives buyers an inviting feel. If you want to step it up, you could change up your driveway with gravel, concrete or stamped concrete or interlocking brick. You can also dress it up by planting landscaping along the sides of it.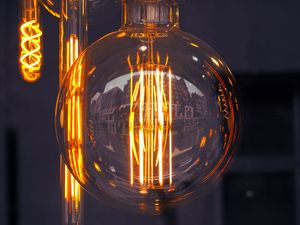 Lighting
Depending on the time of year that you are selling, your buyers may be viewing your home when it isn't light outside. This means their first impression of the exterior of your home will be at night and you should adjust for these conditions. Sure, a porch light does its job, but you can do so much more than this. Just as lighting makes such a difference in your home, it also does outside as well. Start by using lighting that will focus on areas of the home and yard that are the best. This includes aiming warm (not bright white) lights at your home's best features. If you have beautiful trees on your lot, highlight them, which gives the tree a beautiful presence. Light up the walkway, not just for function, but for a cascading look that leads buyers right to your front door. You should also find different types of fixtures to use and even set the lights on a timer so that if you leave while it is light out, the lights will be on for buyers for their showing.
If you need more selling your Collingwood home, let me know how I can help.