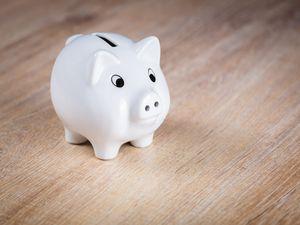 Purchasing a home is an investment. It is something that requires a large sum of money to accomplish. For many individuals, the high price tag can keep many away and make homeownership seem like an unrealistic goal. Luckily, there are several things you can do to help you save money and cut down your costs when purchasing your dream house in Collingwood. Let's talk about three of them.
1. Shop Around for Lenders
It isn't uncommon for many potential buyers to work with the first lender they find. Once they are approved, they do not take the time to make sure they are receiving the best rate possible. However, each lender may offer you something different and even just a small difference in your interest rate can save you hundreds of dollars over the course of your loan. Before you move forward with a certain lender, talk to several including those at banks, mortgage companies, online brokers, etc.
2. Have a High Credit Rating
Your credit rating plays a critical role in the home-buying process. This number gives the lender a glimpse into your financial habits. If the number is high, you are more likely to be approved for the loan and receive a low interest rate. However, for low scores, you will receive higher interest rates, which will cost you more money.
If your credit rating is poor, take the time to build it up. This will provide for a much smoother real estate experience and it will save you money. A few ways to build up your score include:
Pay all bills on time

Request a copy of your credit report and ask for all errors to be removed

Pay off your debt. This is particularly important for your consumer debt

Keep your current credit lines open
3. Work with an Experienced Real Estate Agent
Working with an experienced real estate agent is one of the best things you can do if you want to save money during the home-buying experience. An agent can not only help you find a great deal on the house but can negotiate with the seller to ensure you are not paying more than is necessary. For example, you may be able to negotiate that the sellers pay for several of your closing costs or that certain repairs must be completed before you move in. These are small things but can help you save hundreds of dollars.
If you are ready to purchase a home in Collingwood, give real estate agent Christine Smith a call today. She will guide you through the entire home-buying process to help you save money, answer questions, and ensure a smooth real estate experience.