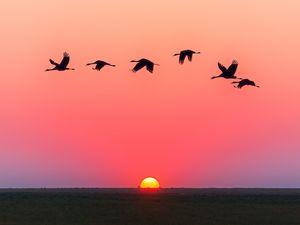 Whether you love to spend the afternoon fishing or have a soft spot for creatures in the air, Collingwood is home to a variety of attractions and activities that caters to animal lovers of all ages. Here are four Collingwood activities and destinations you must visit if you consider yourself an animal lover.
1. Visit Sunset Point Park
If you want to view some exquisite wildlife, Sunset Point Park is an excellent place. Located right on the Georgian Bay, you can view wildlife out in the water or up in the sky against many romantic and spectacular sunsets. This park has everything you need including a playground, walking and biking trails, beach and picnic areas, and more. It is the ideal place to spend an afternoon or an evening with your entire family.
2. Go Fishing
If you consider your perfect day in a boat with a hook in the water, Collingwood offers excellent fishing for beginner fisherman to those who have been enjoying the sport for years. If you want a memorable fishing experience, sign up for a fishing charter and choose a fishing package that best meets your needs. If fishing doesn't sound like your ideal day, you may also consider one of the many boat tours around the area as well.
3. Enjoy Scenic Caves Nature Adventures
Get out of the city and enjoy the Blue Mountains with Scenic Caves Nature Adventures. This is the ideal attraction if you love the outdoors, a thrill, and an adrenaline rush. The company offers a variety of packages for you to explore scenic caves, nature trails, and more. There are many activities to give you an unforgettable experience including a suspension bridge and zip line, and during the winter months, you can enjoy cross-country skiing and snowshoeing as well.
4. Experience a Georgian Bay Wildlife Tour
Sign up to hike, snowshoe, or just enjoy the outdoors. Your tour will help you slow down and really enjoy the wildlife that the Georgian Bay has to offer. You can also enjoy these tours with a glass of wine to make it a relaxing and delicious experience as well.
There are a plethora of things to do and see in the Collingwood and Blue Mountain area. If you are ready to make this area your home, contact local real estate agent Christine Smith to help you find your dream home and make Collingwood your permanent residence.