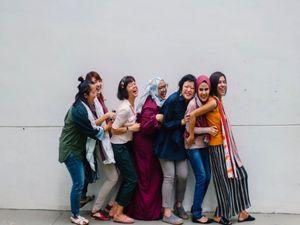 Collingwood is filled with activities for every interest, age, and passion. However, you don't have to complete these activities on your own. If you want to spend time and socialize with large groups of people, there are plenty of activities that will give you the opportunity. For your large group get-togethers, here are four Collingwood activities you should consider.
1. Collingwood Adventure Tours
If your group of friends love a little adventure and some sunshine, Collingwood Adventure Tours should be at the top of your list. This company provides ATV tours and rides throughout the area. You can enjoy games of Capture the Flag while on an ATV or put on a brave face and enjoy one of the haunted ATV tours during the nighttime hours. A tour with this company can accompany up to 24 individuals.
2. Collingwood Charters
If you are looking for a little relaxation and some gorgeous scenery, Collingwood Charters is ideal. You can grab a group of friends for sightseeing tours, private charters, dinner cruises, wine tastings, and much more. The "Huronic" is the name of this charter boat and it has room for up to 70 passengers.
3. Collingwood Farmers' Market
During the warmer months, spend the day at the local farmers' market with some of your closest friends and family members. Located at 2nd Street and Pine Street, the market features many vendors offering a variety of goods every Saturday. You can find all types of baked goods, pies, fruits and vegetables, plants, and much more. This is also a great activity if you are looking for a budget-friendly activity and want to support local businesses.
4. Ridge Runner Mountain Coaster
If you are willing to take the short drive up to the Blue Mountain Resort, you can enjoy the Ridge Runner Mountain Coaster. This exciting ride takes you down the mountain at up to 42km/h. Two people can ride in the cart together but age and weight restrictions may be necessary. One of the advantages of this activity is you can receive a 10% discount if more than four tickets are purchased at once.
If you are looking for more information on the Collingwood area and you are ready to make this beautiful city your own, contact real estate agent Christine Smith. She can help you find the perfect neighbourhood and house that you'll be proud to call your own.