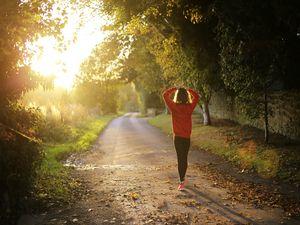 The fall season not only brings gorgeous scenery to the Collingwood area, but also a long list of activities to help you fill your schedule and create new experiences. Here are several of the best Collingwood activities that you won't want to miss this fall season.
The Morrison Pumpkin Patch
Easily spruce up the décor in your home or let your children decorate and join in the fall festivities by choosing pumpkins at the Morrison Pumpkin Patch. This pumpkin farm is open from September 15 until the end of October and it features pumpkins, ornamental corn, gourds, corn stalks, straw, and other items to give your home a touch of the fall season. The farm is located on Country Road 124 in Collingwood and is the perfect stop for the entire family.
Pumpkinferno
Get into the Halloween spirit at Pumpkinferno. This October event features incredible jack-o-lanterns on display, along with a Terror Zone where you will put your bravery to the test. You can also experience Ghost Tours and learn many bone-chilling ghost stories, which are perfect for the Halloween season. The events take place at Discovery Harbour from October 4 to October 30. Admission is $8 per person and all children under the age of five are free.
Collingwood Half Marathon and 10k
Do you love to run and stay physically active or are you trying to improve your health and physical endurance? The Collingwood Half Marathon or 10k race may be the perfect activity for you. During each race, you will view beautiful fall scenery and all half marathoners will run right down main street in Collingwood. All participants will receive a running shirt and a medal and the race takes place on October 6. Grab a friend or make it a family event for all the runners and non-runners alike.
Apple Harvest Festival
On October 6 through October 8, the Blue Mountains come alive for the Apple Harvest Festival. This is the perfect family-friendly event with many activities for young children including scavenger hunts, fish ladder viewing, hiking, biking, and live music. You can also take a tour on the Apple Pie Trail by hiking, driving, or biking.
No matter if you are looking for a great date night, a family-friendly activity, or just a getaway weekend, Collingwood has activities for everyone to enjoy. What other fall activities did we miss?