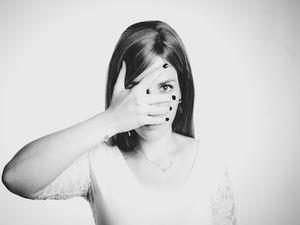 When searching for your dream home in the Collingwood area, you likely want a house that is move-in ready. You don't want a home with a long and expensive to-do list. But, finding your dream home in perfect condition is easier said than done. Luckily, there are several cosmetic flaws that many homes may possess that you can overlook. Here are four of them.
1. Outdated Light Fixtures
Old and ugly light fixtures can make a place appear outdated and poorly maintained. But, this is generally a simple and fairly inexpensive fix. Many new light fixtures are easy to install and don't require the help of an electrician. Plus, by choosing your own product, you can install an item that best matches the style and feel you want in your home.
2. Ugly Paint Colors
You may visit a home in the Collingwood area with ugly and unappealing paint colors. However, this should be something you look past. Applying a fresh coat of paint to the home's walls will take some time, but it is a cost-friendly upgrade. Plus, you can choose your own colours and designs that you desire.
3. Unflattering Décor
When you walk through a home in the Collingwood area, you want to envision yourself living in the space. This can be extremely difficult to do when the home is covered in unflattering and old-fashioned décor and furniture items. However, you must look past these. Try to look at the characteristics of the home such as its layout, the structure of the property, and more. As you look through the home, imagine your own belongings in the space. Will your furniture fit? Do you have the perfect décor in mind?
4. Poorly Maintained Entryway
Many real estate agents will encourage sellers to update and spruce up the entryway of the home because this is one of the first impressions buyers will have of the property. When it is poorly maintained, many buyers are likely to be less-than-impressed with the remainder of the house. But, if this is one of the few areas in the home that needs a little TLC, look past it. A fresh coat of paint on the front door and trim, new hardware, a welcome mat, etc., — these are simple things but will quickly transform this area.
While there are certainly many areas in the home that should be red flags such as pests, foundation concerns, and roof damage, there are also many issues that can be overlooked. Work with a qualified and experienced real estate agent in Collingwood, like Christine Smith, to help you look past these cosmetic flaws and help you find your dream home.