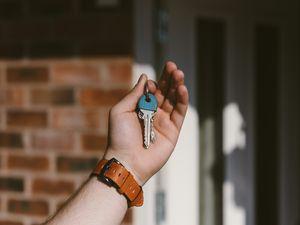 Buying a new home in Collingwood is an exciting time. A house is one of the largest investments you will ever make it and it is a decision that should not be taken lightly or made on impulse. So before you begin your house hunt and look at multiple homes in the Collingwood area, here are four house hunting mistakes that you want to avoid.
1. Not Understanding the Current Market
When house hunting, you must understand the current real estate market. For example, if you find a home you love in a seller's market, you may not have time to sit and decide if the home is right for you. Rather, you need to act fast and place an offer or you may lose the property. Work closely with your real estate agent to determine how quickly you need to act and how the current market can affect your home-buying experience.
2. Not Talking To Your Agent
Your real estate agent is there to help you find a new home in Collingwood. But, if you don't communicate with your agent about what you want or relay any feedback about previous homes that you have seen, your agent will have a difficult time determining what you want and finding your new property will be a challenging task.
3. Wanting a Home that Has Everything You Want
While it is important to have a wish list of several things you desire in a new home in Collingwood, don't expect perfection. It is rare that you will find a home that has everything you want. Rather, focus on one or two must-have features and consider other items on your list as a bonus.
4. Look Past the Cosmetics of the Home
It is easy to get excited about a home that boasts all new appliances, a gorgeous yard, new flooring, etc., but these are things that shouldn't be your main focus when looking at a home. You want to look at aspects such as:
The layout of the home

The condition of main features such as the roof, HVAC system, electrical, etc.

The size of various living spaces — particularly high-trafficked areas

Any sign of mold, water damage, or foundation problems, etc.
Your real estate agent can help you determine what is truly important when looking for a new home in Collingwood and what cosmetic flaws should be overlooked.
If you are ready to purchase a new home in Collingwood, talk to real estate agent Christine Smith today. She can walk you through your entire home-buying journey and help you every step of the way.