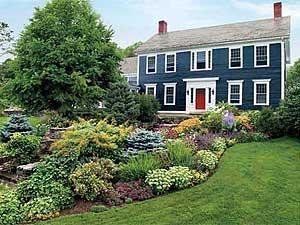 When selling your Collingwood home, you should give the exterior of the house a little TLC. You want to enhance your home's curb appeal so it instantly impresses buyers and makes them anxious to tour the rest of the property. If creating a gorgeous outdoor area scares you, don't fret. Here are four landscaping tricks that will instantly spruce up your home.
1. Add Color Near the Entryway
The entryway to your home must be inviting and welcoming. You should take the time to stage this area just like any other part of your house. If your door and trim are old and worn down, consider painting them or installing new items. Adding greenery such as a planter or a beautiful wreath can also instantly enhance this area even more.
2. Add Height
Don't just settle for new flowers to spruce up your yard. Use a variety of plants that are different shapes and heights. This allows you to add lots of texture and contrast to a flower bed or garden area. Consider shrubs and even large trees. Various fruit trees can also be appealing to many home buyers and can add lots of color to a space when the fruit is in season.
3. Install Flower Boxes and Planters
Flower boxes on the exterior of your home are an excellent way to add color to your property. By filling these boxes with large, bright flowers, it can become a focal point and detract from other eyesores that you may not have time to upgrade or maintain. If you don't want to install permanent window boxes, consider large planters around your yard or hang flower baskets from various areas on your house. These can provide the same look without the permanent features.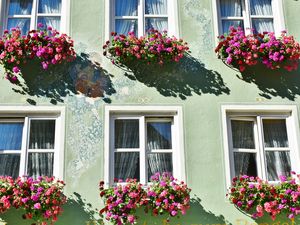 4. Create a Pathway
You don't need a cement sidewalk to establish a pathway. Instead, you can use large stones, bricks, wood slats, and other materials to create a gorgeous pathway that improves your home's landscaping. This project can be more time-consuming than other landscaping tasks but when done correctly it can reap big results. This also helps create a more useful outdoor space which is at the top of many potential buyers' must-have feature list.
If you are ready to impress potential buyers with your home, reach out to Collingwood real estate agent Christine Smith. She can help you sell your house quickly and will work with you every step of the way.