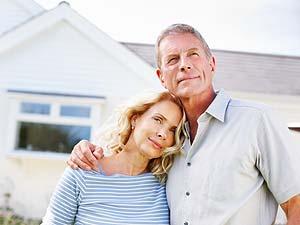 When purchasing a home in Collingwood, one of the last tasks you should complete before signing the closing documents is a walkthrough. This is not mandatory and many buyers may choose to skip it. However, this isn't a wise decision. Here are four reasons you should always conduct a walkthrough before closing on your home.
1. Confirm All Repairs Were Completed as Promised
When you place an offer on the home, you may choose to purchase the home as-is or request that certain repairs are completed. The walkthrough gives you the opportunity to check on these repairs and make sure they are completed as promised. You also want to verify that the job was completed properly.
2. Check on the Condition of the Home
The final walkthrough also gives you an opportunity to check on the current condition of the property. You want to ensure that the house is in the same condition as when you walked through it and made an offer. During the walkthrough, make sure that no major damage occurred when the sellers were moving out of the home.
3. Ensure Everything is in Working Order
During your final walkthrough, you should flush all the toilets, flip all light switches, test all appliances, etc. The walkthrough is the time to check for any damages or issues that you may not have noticed during your showing. During your walkthrough, don't waste your time planning how your belongings will fit into the home. Rather, make sure there are no issues you will need to worry about.
4. Ensure Items are Not Left From the Sellers
The final walkthrough gives you the chance to make sure the home is clear and ready for you to move in. You want to make sure that the sellers did not leave random items behind that they simply do not want. Once the home is yours, you will be responsible to remove all unwanted items and clear out the spaces if you do not conduct this important step prior to the closing.
A final walkthrough is an important step in the home-buying process and should not be skipped. If you have any questions about the walkthrough, closing, or the real estate market in Collingwood, reach out to real estate agent Christine Smith today.