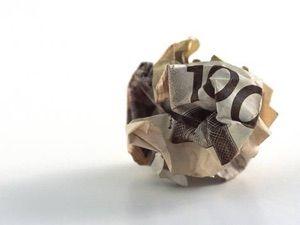 When you think about renovating your home, whether to make it more appealing for resale or just to increase your own comfort, you probably have a long wish list. No one's home is perfect and there are always those nagging issues that you see every time you walk by them that scream "renovate me!". While there are a number of renovations that will actually increase the value of your home, there are an equal amount that may actually decrease it or not bring you a return in value. Here are four renovations you shouldn't bother doing on your home.
Swimming Pool
Sure, you've imagined lounging in the sun, your kids splish-splashing away, while your spouse surprises you with an afternoon margarita. These are definitely amicable goals, but a swimming pool is not a true investment, especially in Collingwood, where our summers last three months at the most. You can build a swimming pool, knowing that the value of your home may not increase, and could basically decrease if there are potential buyers who don't want the work and maintenance that a swimming pool brings. If you plan on living in your home for many years, the investment here is only in your own well-being. If you plan on selling your Collingwood home anytime soon, don't build a swimming pool.
Extensive Landscaping
Similar to a swimming pool, extensive landscaping is a personal choice and not necessarily an economically-sound one. While homes in Collingwood with gorgeous yards may sell easier, some may again see only the work involved with a home that is covered in trees and plants. If you are selling, you only want to landscape enough to add curb appeal, but anything else is going to feel like a burden.
Wall-to-wall Carpeting
These days most buyers do not want carpet; they want hardwood floors in perfect condition. Another personal choice, carpeting is not a first choice for buyers and could be seen as a hindrance to your home sale. If you are planning to sell in the next ten years, carpet is definitely not the way to go. If you plan to be in your home for over the life of the carpet, consider it a luxury for yourself, where you can replace it with hardwood before you sell.
Custom Tiling
While tiles can be a beautiful addition to your home, they won't add value unless they appeal to the masses. Tiles in neutral colours and popular materials will add to your value, especially if they replace carpeting or other value-decreasing flooring. But, if you plan an elaborate custom tile scheme, you could be losing money on the deal.
If you plan on putting your home on the (705) 888-0201