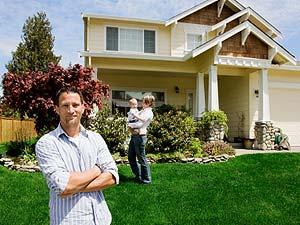 The exterior of your Collingwood home is one of the first things potential buyers will notice as they drive up to your property. It is crucial that you build up enough curb appeal to immediately impress them. However, you don't have to spend hundreds of dollars to make it happen. Here are several budget-friendly ways you can enhance your home's curb appeal and attract prospective buyers.
1. Plant Flowers
You don't have to create lavish and large gardens throughout your yard. Instead, just add a little color to spruce up your landscaping. Spend time weeding your flowerbeds and add new plants throughout your planters. Bright and beautiful flowers give off the impression that the yard is well-taken care of and regularly maintained.
2. Spruce up the Front Door
The front door is the gateway into the rest of the home. If this area looks old and run down, buyers may receive the impression that the rest of the home is the same way. To prevent this from happening, spend some time giving your front door — and even your front porch — a little TLC. This could be repainting the door or the trim, adding fresh doorknobs, and even adding a new welcome mat.
3. Update Your Light Fixtures
Old, outdated light fixtures can be an eyesore. Swap out these old fixtures for more modern, functional lights. You may even consider adding a unique, decorative light such as a pendant light above your front door to give your front porch even more charm.
4. Pull out the Stain
If you have a wooden porch or fence, giving these areas a good cleaning and staining job can instantly add curb appeal. New stain can breathe life into these areas and is one project buyers will appreciate not worrying about for some time.
5. Install a New Mailbox
A new mailbox is another item that can instantly add curb appeal to your property. It doesn't take long to install and it can cost as low as $20. However, you'll want to do a little research to determine if there are any city regulations you must follow before you install a new mailbox.
If you are ready to sell and impress potential buyers with all your hard work, contact Collingwood real estate agent Christine Smith. She is ready to answer your questions and help you sell you Collingwood home.