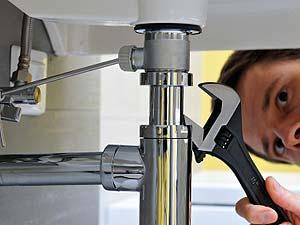 If you just bought your dream home in Collingwood or are planning to sell your current home, there are likely numerous repairs you want to accomplish. Some of these tasks can be extremely simple and fast to accomplish and others, if you don't know what you are doing, can have tremendous consequences. Here are five home repairs where you should consider calling a professional instead of trying to do it yourself.
1. Refinishing Floors
Hardwood floors are always major selling points in homes. They boast a timeless look and require little maintenance. However, over time, they can become scratched, nicked, and dull. Refinishing the floor is an excellent option instead of tearing it out and starting over. However, this process requires a substantial amount of materials, time, effort, and equipment. Plus, if you make a mistake when using the equipment or throughout the refinishing process, you may have to pull up the boards and install new floors.
2. Plumbing Work
While you may be able to fix a leaky sink or replace a toilet, there are many plumbing projects that are complex and difficult. And while you can often watch a YouTube video and purchase the right supplies, you may not install pieces correctly, causing many future problems and headaches. If you have too many questions when trying to complete a plumbing project, it is usually wise to just have a plumber fix it.
3. Electrical Work
Electrical projects are similar to plumbing jobs. There are numerous projects to do in a home — some much more difficult to complete than others. And while you can easily find information for most tasks online, a poor job can have major consequences and even cost a substantial amount of money to fix.
4. Projects on Top of the Home
If you live in a multiple-story home, the risk of a severe injury if falling off a ladder or the roof is greatly increased. While some projects such as trimming tree branches and even cleaning out gutters are not that difficult, if your home is tall, the risk of falling and severely injuring yourself isn't worth the money you will save. Instead, hire someone who has the right safety equipment to ensure the job is done well and nobody is hurt.
5. Removing Large Trees
If you have large trees in your yard, you should never attempt to cut and remove them without a professional. While you may be familiar with tree cutting processes, you should have the right equipment, manpower, and experience to prevent a potentially-fatal mistake. One small mistake could not only cause property damage to your own home or a neighbor's, it could severely injure someone.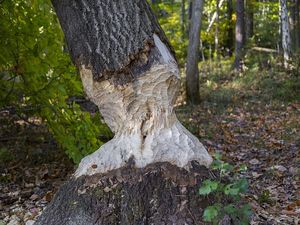 As a homeowner, you want to keep your home in its best condition. And if you are selling a home, you want to ensure it is sell-ready. Reach out to a Collingwood real estate agent to determine what projects you should complete to impress all your potential buyers.