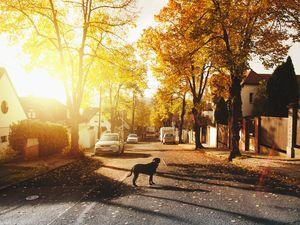 As you search for your dream home, you need to find a property that resides in the ideal community. In the Collingwood area, there are several neighbourhoods for you to consider including the Boardwalk, Sunset Cove, and Lighthouse Point. Each offers their own set of benefits and is perfect for various lifestyles. As you look for the perfect neighbourhood and place to call home, here are five things you need to consider.
1. Matches Your Family's Needs
Take a look at your current lifestyle. Are you empty nesters and desire a more quiet community? Do you have young children at home and want a neighbourhood where they can run outside and play with friends? As you look for the best neighbourhoods, you want to think about what you want most for your family.
2. Condition of the Homes
As you drive around each neighbourhood, look closely at the condition of the homes on the street. Are they well taken care of? Are the yards well maintained? While living in a well-cared for community gives you a more beautiful place to live, it also helps increase your home's value as well.
3. Proximity to Entertainment, Medical, Shopping, Etc.
The location of your home is important. You want to look at how close the neighbourhood is to various amenities such as entertainment attractions, the hospital, shopping, your work, etc. If you don't want to travel far to reach many of these locations, it is important that you look for homes in nearby communities.
4. Crime Rates
You need to feel safe in your home. You don't want to worry about the safety of your personal property or your family. As you consider various neighbourhoods during your house hunt, learn about the crime rates in the area. In Collingwood, the crime rate has decreased in the past year.
5. School Districts
If you have school-age children living at home, their education is a priority. You want to ensure that you choose to live in an area where they can attend the best schools. As you search for neighbourhoods, do your research to find the best schools and look for neighbourhoods that fall within those schools' boundaries.
If you are ready to find your dream home in the perfect Collingwood neighbourhood, give real estate agent Christine Smith a call today.