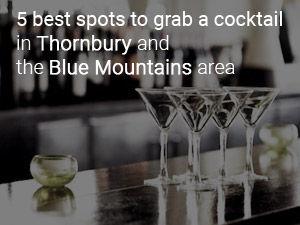 The Blue Mountain and Thornbury area is filled not only with great recreation opportunities, but with amazing restaurants with delicious menus, and best of all, great drink concoctions. Here are the five best spots to grab a cocktail in the towns of Blue Mountain and Thornbury.
This small restaurant in Thornbury is a local gem. With creative and unique food dishes, the drinks are also creative and just as tasty. Their wine selection is carefully chosen by the owner, who has a definite passion for wine, with old world and new world bottles to try. They've got beer and cider on tap, as well as beautifully-made well drinks. If you're lucky, you'll catch some live music too. Bruce Wine Bar makes for a cozy night with friends and drinks.
With a gorgeous bar, booth seating, patio cabanas or tables by the fire, Twist makes a very comfortable and elegant spot to have one of the many cocktails on the menu. Try one or try them all, with the menu separated by spirit — vodka, gin, rum and more. They've got from fruity to fiery when it comes to martinis, but you can also get beer, wine and champagne too. Located steps from the Mountain, right in the village.
Another Thornbury gem, the Dam Pub Gastropub is a must-stop when visiting the Blue Mountain area. Whether you are celebrating with girlfriends, on a romantic date or bringing along a book and yourself, this is the perfect spot for a yummy drink. The atmosphere is pure camaraderie, as visitors and locals feel right at home in this friendly spot. They've got over 765 whiskies to choose from and you can partake in a nice whiskey tasting. The floors and bars are made with old Meaford oak, so the place is definitely charming and glorifies the local pub look.
A great spot for a morning-after ceaser, Rusty's is a casual joint right at the base of the mountain. With the regular deep-fried fare of a pub, go for the drinks only. Watch the skiers and bikers come down the mountain as you sit on their large patio. They have a huge selection of drinks, including a number of hot drinks for those cold Canadian winter days. Their cocktails are fun and they've got lots on tap. Expect it to be busy and loud (and fun!).
What better place to grab a drink than a winery? Our very own Georgian Hills Winery aims to please with beautiful and unique wines grown in the cool Georgian Bay climate. The year-round tasting room is open every day and offers favourites like Riesling and Pinot Noir, as well as sweet winter wines and a local sparkling pear wine. In the winter you can take a self-guided snowshoe tour of the winery and the nearby falls and then enjoy some wine and cheese. Sounds like a win-win!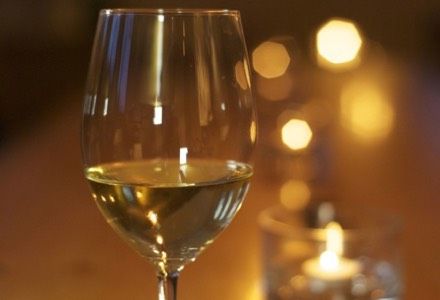 If you would like to grab a drink or a bite to eat and talk about relocating or getting to know what the Blue Mountain and Thornbury Real Estate Market is like, give me a call today at (705) 888-0201 — I would be happy to with you!