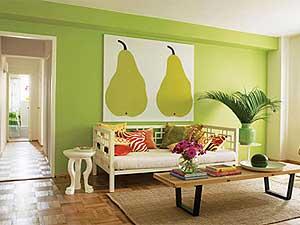 With curb appeal getting your buyers in the door, your entryway will have them continuing on into the rest of the house. When your buyers stand at the front door, removing boots and shoes to see your house, how does it make them feel? That first impression is incredibly important, because if the feelings they get are negative, they may continue having them as they walk through the rest of the house. Before you list your Collingwood home, create a functional and impressive entryway, even if the space is small. Here's how.
1. Carry on the theme from the rest of the home
Don't stop at the entryway when decorating or staging the rest of your home. Whether you've got a minimalist, Boho, traditional or contemporary look in the rest home, ensure that your entryway gets the same treatment. Buyers will see the flow as they move through the home, rather than feeling that the front entryway is cut off from the rest of the home.
2. Keep it simple, sweetie
KISS is an acronym for keep it simple, sweetie and it should be your mantra when creating a functional front entryway. If the space is small, you don't want to add anything that makes it feel cluttered. A mirror, a bench, a small carpet and a shelf are the most you'll want to see in your entryway.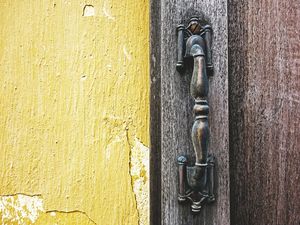 3. Make it functional
Everything at your front door should have a purpose. Think about what you like to leave at the front door and ensure you've got a place for it: shoes, coats, keys, etc. Hooks are easy to use, as our shelves. If there is a closet, ensure you can access it easily.
4. You can make a statement
While you want to keep the front entryway functional and simple, that doesn't mean you can't wow your buyers on their first glance of your home. Having a beautiful bevelled and gilded mirror (that is sparkling clean) is a great functional statement piece at the front door. The shelf for your keys doesn't need to be boring either. Even your hooks could have some character.
While you do want your entryway to flow with the style of the rest of the house, it is best if your buyers and guests know where it begins and ends. This way, everyone knows where the shoes stop. Tiling the space with a distinctive tile will separate the entryway from the hallway and the ensuing rooms. If you don't have the budget to tile, add a rug.
Adding a functional and impressive entryway is one of the best ways to give buyers a great first impression once they walk in the door. If you want more tips on selling your Collingwood home, my door is always open!