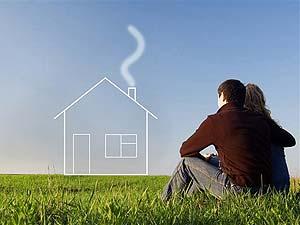 You've heard this advice multiple times when it comes to buying a home: choose your location wisely (or otherwise location, location, location). Some real estate professionals will say that location is the most important factor in buying a home. Why? Because your home's value is dependent on the location more than any other factor like size, updates and upgrades and design. Not only that, while your home may be gorgeous and tick all your boxes, if your community doesn't, you won't want to live there very long. Here are five tips to finding the perfect location for your new home.
1. Do your research on the city
While your real estate professional can give you all of the information you need on your city (especially if they specialize in that area), you should also do your own research and find out what sort of work opportunities are available, what the crime rate is like, how the city is growing and what the future is for the community.
2. Choose a community that offers you the lifestyle you envision
Whether you are an avid skier, love growing vegetables or enjoy boating, your home's chosen location should suit your interests. If it takes you an hour to get to the ski hills, or another hour to get to your boat, you probably won't go, and you'll resent the fact that you bought a home so far away from your leisure pursuits. Buying a home close to the opportunities that will help give you that dream lifestyle is super important.
3. Choose the worst home on the best street
This advice has been circulating for years and for good reason. As explained above, your actual property is where the value comes from for your home. Where your home is located plays the biggest part in this value. Every area is going to have a cap for which homes will be worth on that street or in that city. No matter how many upgrades you add, your home will only be worth what the surrounding homes are worth. By choosing the worst house on the best street, you've upped your home's value just by it being on that street.
4. Know what features of your property will bring the most value
You don't want to just choose a home based on emotion, you also want to be practical. There are certain features of a property that will allow the value to continue rising. These include:
· Not having neighbours to back on (backing on environmentally-protected land, a school or a park)
· Living on a cul-de-sac
· Having a larger lot than other homes on the street
· Having an irregular shaped lot
· Having a wide frontage
· Being on an elevation
· Having a walkout basement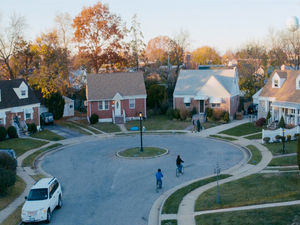 5. Visit the home both during the day and at night
Once you think you've found your dream location, visit it both during the day and at night. Take note of what sort of activity happens there during the off-hours. As well, you'll want to visit during the week and on the weekend. Depending on your needs, you'll want to know who is doing what and when. For example, if you have kids, drive by the park on the weekend and see if it is a deserted wasteland or if it is teeming with children playing. Similarly, if you are an empty-nester, visit during the day to see if there are other retirees walking the streets or doing the things you also love to do.