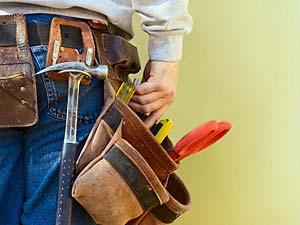 Home renovation shows make it look easy: you and your spouse finding that fixer-upper that needs some love and sunshine. You put in the offer and boom, its yours. You spend a few hours laughing, painting the walls, and picking out fun accessories. In the real world, it doesn't quite happen that way and home renovations can wreak havoc on your life and your marriage. Here's how to do a home renovation without getting a divorce.
1. Make a budget and stick to it
Money is such a hot topic with couples and it doesn't change during a renovation. Not only should you decide on an overall budget, you should decide what exactly each line item is. How much will you spend in the kitchen? How much will go to flooring? A contingency budget is also a great idea for those surprises that will inevitably pop up.
2. Make a wants and needs list
You both have ideas about how you picture your home looking post-renovation. Unfortunately, it is pretty rare that these pictures match. You should each write up a list of what you need and what you want and put them in order of importance. There will be some compromise, but if you go into your renovation as a team, you will come out of it the same way.
3. Don't live there
Renovations are probably as fun as getting teeth pulled. The best way to get around this? Don't be there. If you can, include money in the budget for living at a hotel or crashing with a friend or family member. If it is unavoidable that you stay in the house during renovations, ensure that you have at least three spaces in the home that will stay intact and one of these should be a sleeping area and another a bathroom.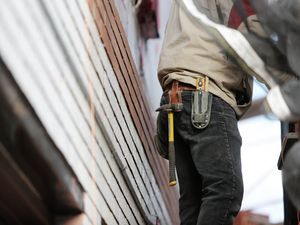 4. Keep your connection going
While doing something as major as renovating a home, your conversations may ultimately always be about types of flooring, contractor's costs and just what was that weird thing they found behind the walls? Keep your connection going by continuing to do the things you love – exercising, playing darts, going for long drives in the country. Find something else to talk about besides your home.
5. Remember why you are doing this
There's a reason you are in this mess – and that's because you envision a beautiful and functional Collingwood home that checks all your boxes. The end will come, and you'll be able to enjoy the fruits of your labours. It is easy to get caught up in the hassle, but if you keep your eye on the end goal and be positive, you'll get through your renovations relatively unscathed.
If home renovations will be the end of your marriage or you want to find that perfect fixer-upper, give me a call. I can help!