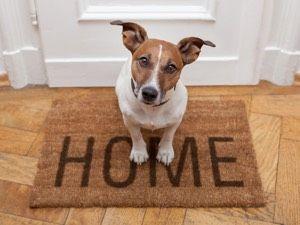 Moving is a struggle, even if you are a single person or a couple. Add some kids and some fur-babies and you've got additional pressures that you need to take care of. Whether it is fish, cats, dogs or iguanas, moving with pets takes some special considerations. Here are some important tips that will ensure you have a successful move with Fluffy and Fido.
Prepare an overnight kit
You've got your toothbrush, medications and other overnight accessories available for when everything else is packed in a box. Don't forget about your pet's overnight supplies. This will include food, their bed, toys, medication and any bathroom supplies (plastic bags for scooping or cat litter). The last thing you want to do is stop the moving truck at the grocery store to pick up litter or food because you mistakenly packed it away.
Keep things normal
Pets may be feeling stressed out by the new change in environment, so it is best if you keep things as regular as possible. For example, if you walk your dog every morning upon waking, ensure you do that even if it is moving day or the day after you moved in. As well, set up their bed and food dishes in a similar spot to where they were in your prior home.
Find them a quiet spot
If you can, it is best to get your animals out of the house on moving day. The hustle and bustle will definitely be stressful for them and you also don't want to run the risk of them escaping while the furniture is being moved. There is nothing worse than looking for a lost pet in your old neighbourhood once you've moved to a new one. If you can't get a friend or kennel to watch the pets, enclose them in a bathroom or other area where the movers won't be going.
Move them yourself
In order to make sure your pets are well taken care of, you'll want to move them yourself. Don't leave your aquarium full of fish for the movers. Better yet, take the fish out and move them into a smaller and more portable tank for the move and let the movers carry the heavy equipment. The same goes for other animals that might be in cages or kennels. If you do the moving of your pets yourself, you know they'll be well cared for. Put them in your own vehicle for the move.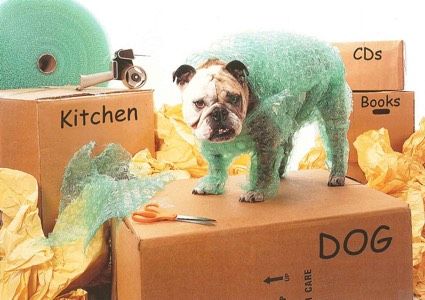 Move the House First
It might be best to have your new Collingwood home set up before your pets get there. This will give you time to get things ready, while the pet isn't being stressed out. You can set up their area and ensure they can't escape. As well, you'll want to check the fence and gates are solid and operating so your pet can't escape the backyard.
For more moving tips, visit my blog regularly and let me know if you need any help finding that perfect home in Collingwood for you and your pets.