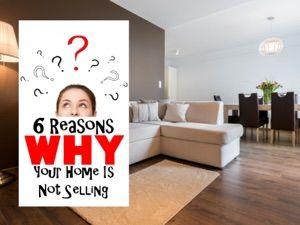 We all know that it is a Seller's market in Collingwood right now, but that doesn't mean that your home is automatically going to sell. If your home is not selling in this frenzied market, there definitely must be issues that you need to fix, or risk your home not selling or selling for under market value.
Bad House Odours
Whether the odour is from a pet or from smoking in the home, odours turn people off before they even walk all the way in. No one wants to live in a smelly home, so as a home seller, you need to do your best to remove the offensive odours. Cooking, pets and cigarette odours will penetrate your walls, furniture and flooring. Painting your entire home is one step to masking some of those odours, but you may also need to replace or at least clean the carpeting and all upholstered furniture and window dressings.
Signs of Wetness
If you've watched home renovation shows, you've seen the horror stories that can lurk behind the walls. Dampness and mould behind your walls can cause health issues, so a buyer who sees signs of water damage may want to walk out of your home as quickly as they got there. Simply covering up the exterior signs of damage won't always be good enough, as a pre-purchase inspection will tell buyers what they need to know. It is best to get water damage fixed before you put your home for sale.
Disrepair
You may believe that Buyers won't care about a rickety step or a ripped screen, but small, but noticeable signs of disrepair may make a buyer believe you haven't done your due diligence in maintaining the home. They may then be worried about what other things in the home will be in poor working condition. Fix the little signs of disrepair you see (and the big ones, obviously) and give the buyer a great first impression that your home has been well taken care of.
Too cluttered
A Buyer can't imagine themselves living in your home if you have your stuff everywhere. The first step before listing your Collingwood home for sale is to get rid of 50% of your stuff. Put it in storage outside of the house if you can, because shoving it in closets will just give buyers the impression that there isn't enough storage space. Clutter makes a home seem smaller than it is and buyers will only see you living there, not themselves.
Overpriced
One of the worst mistakes Sellers can make is to overprice their home. Right away you will be scaring away Buyers who can't afford the home at the inflated price and those who know it isn't worth that amount. Overpricing your home will result in fewer showings, fewer offers and your home not selling. Price it according to current market value, based on current sales of similar  homes for sale in the area. Your Collingwood real estate professional can do this for you.
Selling on your own
Services that allow you to sell your home commission-free without an experience real estate professional seem really enticing, but by using these services you rob yourself of valuable advice, services and marketing that you will only get by hiring the right REALTOR®. If you've been selling on your own and your home has not sold in this buyer-heavy market, you may want to consider finding someone to help. My door is always open!