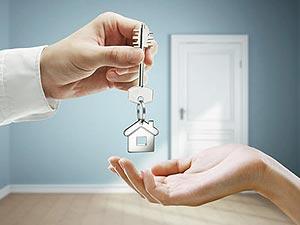 Have you decided to sell your home and you need it to be sold at the speed of light? Maybe you've just found out a baby is on the way and you want a larger home or perhaps that gorgeous Victorian on the corner is finally for sale. Regardless of the reason, selling a home requires some staging work. However, this chore doesn't have to be a challenging one. Increase the chances of selling your home quickly by implemented these simple staging tips
Take the Personality Out of Your Home
This doesn't mean to remove all your style and design choices. Instead, ensure that your home doesn't look overly lived in. This can be a challenge for busy families, but removing clutter makes a huge difference to a buyer's opinion of your space. Take the drawings off the refrigerator, make sure shoes and toys are out of sight, and tone down your style if it's more eclectic than average.
Light Up Your Interior
Adding more light to your home makes it look cheerful and bright. Clean your windows to let in maximum light and trim the bushes out front so the windows aren't covered. Additionally, it is recommended to up the wattage of all your light bulbs to brighten the house. Good light is cited as a top selling point after a home's location, so make sure your home meets that buyer need.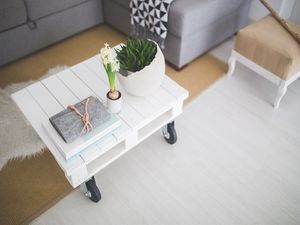 Showcase How Odd Spaces Can be Used
Do you have an open space under the stairs or a room that has no designated purpose? Make sure these spaces are utilized by creating an option for buyers to visualize. You can make an organizational area in an odd closet or mud room or create an office look for an extra bedroom. Spaces that have been a catchall for your extra possessions will not add to the selling potential of your home.
Clean Out Those Closets
Even if you have to take your out-of-season clothing to your mom's for a few weeks, so what you can to open up your closets. Buyers will be looking in them, so don't think you can shove clutter there to get it out of sight. Half-empty closets make your home appear that like it has a huge amount of available storage, which is a big selling point for potential home buyers.
Make your Master Bedroom Gender Neutral
You may love your flower or animal print design scheme, but buyers won't. A neutral theme for the master bedroom is imperative to make both genders comfortable. Purchase some basic linens and curtains for this area and tame down any feminine themes to increase the attractiveness to potential buyers.
Add Welcoming Accessories to Your Front Door
Along with being bright and cheerful, your home needs to look welcoming. Purchase a new doormat in a modern style and add a classic wreath to your front door. Buyers tend to linger at the front of a home before entering, so use this time to increase the welcoming feel.
Appearance is everything to a potential home buyer. Following these staging tips will increase the chances of your home being sold fast and at a good price. Then call Christine to get your house on the market.