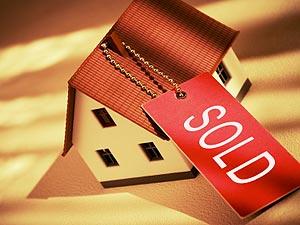 Buying the Collingwood home of your dreams is one dream that can become reality, if you know what you are doing. Here are the key steps to buying that dream home.
1. Save for your downpayment
The first step on any home-buying path is to get that down payment saved. In this market, there is no point in looking at homes until you have a good 5% of purchase price stashed away in your bank account. Don't forget the closing costs, which can equal another 1% of your purchase price.
2. Check your credit
Don't wait until you've found your dream home – make sure you know if your credit is clear and free of any items that might disqualify you as a borrower. If you find out your credit score early, and it shows that you may not get approved for an A-class mortgage, you can take the steps to rectify it and build your score.
3. Get pre-approved
You don't have to wait until you have your entire down payment saved to get a pre-approval, but the rates quoted to you will only be in effect for a certain amount of time (usually 90-120 days). But, it is a good idea to get that pre-approval early so you know your maximum purchase price and if you are a good, qualified borrower.
4. Create a budget
Sure, the bank has given you your maximum purchase price, but you should also do your own homework to decide if the maximum payment actually fits in your budget. Only you know your spending habits and you want to be comfortable with the payment you are going to be making, along with your other payments.
5. Contact a qualified real estate professional
While going to open houses on your free Saturdays has its merits, it won't find you the home of your dreams. Start contacting real estate agents and interview a few to find the one that fits you best. Whether you are just starting your search and want to be casual, or you are aggressively searching for a home, your real estate professional can send you updates when they find homes that fit your needs and wants and take you for showings. If you are wondering how much this will "cost you", the answer is truly nothing. The seller is responsible for the buying and selling agent's fees, so hiring a real estate professional to help you find the home of your dreams is a no-brainer.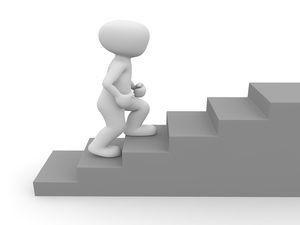 6. Narrow down your choices
With your budget in mind, it may be easier for you to narrow down your search to include location, size of home and what amenities are must-haves. As a first-time homebuyer in Collingwood, you may have unrealistic expectations, but your agent can help you decide on what's most important.
7. Look at homes
Be prepared to do a lengthy search for that home of your dreams. In our current seller's market, home inventory is low and competition is fierce. While it is great to "sleep on it" when it comes to a large purchase like this, there is a lot of value in snapping up a home that you love as soon as you see it.
8. Make an offer
Work with your real estate professional to find a good price point for your offer. Consider putting in financing and inspection clauses to protect yourself. Your offer may get accepted, rejected or sent back for modifications.
9. Seal the deal
If the seller accepts your offer, congratulations, you've bought a house! Start collecting boxes and finding a moving company because you'll be moving in soon.