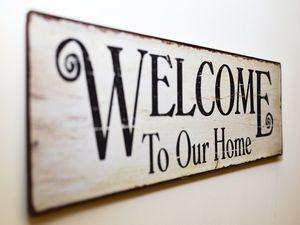 Purchasing a home for the first time can be intimidating. It can be a long process and there are many decisions to make that can overwhelm you. To help you with this process, here is your beginner's guide to buying a home.
1. Receive Pre-Approval
The first step in the buying process is to visit with a lender and receive pre-approval. This will give you an idea of how much home you can afford and it will show sellers that you are a serious buyer. Additionally, you will want to analyze your finances. When buying a home, you need to have money for a down payment, closing costs, insurance premiums, etc. You need to be in a strong financial situation to ensure you can make such a large investment.
2. Begin the Hunt
Now is the time to begin searching for your dream home in Collingwood. Work with a qualified and experienced real estate agent to help you find the perfect home. You want to find a property that is in the ideal neighbourhood for your family, is within your budget, and meets many of your wants and needs.
3. Place an Offer
Once you have found the perfect home, it is time to place an offer. You will want to work with your real estate agent and use a comparative market analysis to determine an offer price. You want to place an offer that is fair and is an accurate price for the home. Additionally, you will not only need to determine an offer price but your conditions and terms as well.
4. Negotiate
After you have placed your offer, the negotiation process begins. Both you and the seller must work to establish a deal. Your real estate agent can be your greatest resource during this step.
5. Finalize Financing
Just because you received pre-approval from a lender doesn't mean that you are guaranteed financing. There are several things that could happen that could delay or halt your sale. For example, you may make major purchases or open a new line of credit that affects your credit score, you don't provide the needed documents to the lender in time, etc. Closing cannot happen until the financing is finalized.
6. Close
Closing day is an exciting time. All that stands between you and the keys to your new home is the closing process. You will want to do a final walkthrough with your agent to ensure all agreed upon repairs are completed and the home is in the expected condition. You will then sign a mountain of paperwork to finalize the sale.
If you have questions about the home-buying process and certain steps you must complete, contact Collingwood real estate agent Christine Smith today.