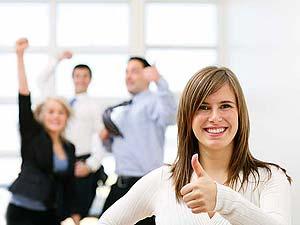 In any given real estate market, you have a percentage of people who prefer the do-it-yourself approach as opposed to hiring a professional Collingwood REALTOR®. When selling real estate on your own this is known as "For Sale by Owner". While they may avoid a commission, the advantages you gain from using a local real estate agent to sell your home easily to justify the investment in their services.
Get a Collingwood REALTOR® Expert Perspective
Before you list your home for sale, you need to get it ready to show to potential homebuyers. A bad first impression, or curb appeal, may eliminate someone who would have otherwise made an offer.
Your Collingwood REALTOR® will come in and do an initial assessment of your property. They will advise you on the right listing price based on the current MLS® conditions. They will also give you a list of things to do, to fix up your exterior and interior for the perfect curb appeal. You may need a new paint job or tree pruning, and that is what a good real estate agent will advise you on.
Working with Professional Collingwood Real Estate Agent
REALTORS® make their money by putting your home on the local Collingwood real estate market to sell. Therefore, their primary motive is to promote your property to other local agents and potential homebuyers. A REALTOR® will get your home placed into the MLS® Multiple Listings Service. They will also complete a thorough profile with professional pictures and virtual tours.
Your REALTOR® should have a professional web site with good rankings and use tried and true marketing strategies to gain broad exposure in all marketplaces.
Will Schedule and Coordinated all Services
It is hard for you to dedicate the time needed to manage scheduling and coordinating your own home when you work a full-time job. A professional Collingwood real estate agent will take calls from buyer agents, sets showings, contact you in advance and do follow ups after each any every visit.
A real estate agent will also field questions from homebuyers, present them to you as needed, and ensure they get answered in a timely manner.
Faster Sale equals Better Value
A professional Collingwood REALTOR® will help you get your home sold faster and often at a better price than you will get alone. An REALTOR® understands what price it takes to generate attention and invite firm offers. A faster sale means you get out from under your loan and payments and moved into a new home.
Conclusion
The value of working with a Collingwood real estate agent to working on your own remains clear. You get expert advice, professional marketing services, scheduling and coordination assistance and often a faster sale. These advantages led 88 percent of home buyers to hire a REALTOR® in 2013 and 2014. Join this statistic and get the best value for your house by contact Christine Smith today.