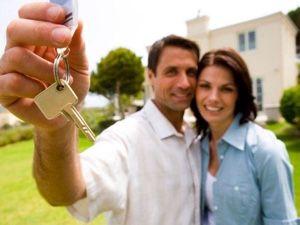 New homebuyers definitely run through the gamut of emotions when buying their first home. With emotions ranging from excitement to anger to regret, a real estate professional's job isn't just to buy and sell homes. Wearing many hats, we also work as a counsellor, helping our clients to manage their emotions and make level-headed, emotionless decisions. While feelings do play a role in buying a home, the biggest decision of your life needs to be made using your brain and not your heart. Bearing that in mind, here are the most common emotions that buyers go through in the process of buying a home.
Excitement of Buying a Home
Buying a home is definitely exciting and many new homebuyers go out into the market jumping for joy, ready to find their dream home. This rush can lead to some poor decisions about what home is right for that buyer and how much they can really afford.
My advice: Settle down and get prepared. Get your finances in order and get a pre-approval so you know exactly what you can afford and where. Do your research to figure out what areas you want to live in (and can also afford) and what size of house you need.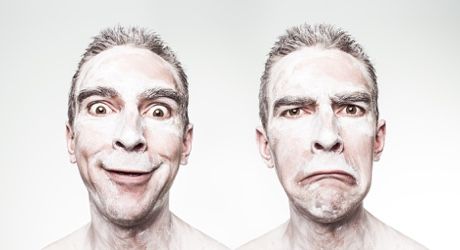 Home Buyers Anxiety
While the process is exciting, it can also bring up feelings of anxiety. Buyers often contemplate if they are making the right choice of house, especially in the current seller's market we are having here in Collingwood.
My advice: Know exactly what you want and what you are willing to settle for. In this market, many buyers will have to give up on some dreams and settle for a house that may not have everything they want. Knowing if you are able to do minor repairs and renovations or willing to live in a smaller space, will ease your anxiety before you start your search.
Infatuation with that perfect House
You've heard it before: "I fell in love with the that house in Collingwood the moment I saw it". While it's great to fall in love with your new home, love can't be all there is. Sometimes a buyer falls in love very easily and is willing to pay more than the home is worth to get it. As well, they are too willing to look past any major flaws the home may have.
My advice: Don't let your heart win. If your gut tells you this house in Collingwood is the one, do your research to find out what you should be paying for it and what repairs it may need and ask yourself if you are truly willing to give that to get the home.
Buyers Hostility
Making an offer, especially in a bidding war situation can be a real lesson in patience. Buyers aren't always receptive when a seller doesn't accept their offer and may start to feel hostility to the sellers.
My advice: Keep a level head and remember that one day, you too will be selling this home and that you know what you expect to get for it. Don't take a counter-offer personal; just reassess what you think the home is worth and what you are willing to pay. Don't be afraid to walk away or change your attitude.
Home Buyers Regret
During the negotiation phase and after the sale, home buyers may start regretting their purchase. They may feel they paid too much or that there are hidden issues with the home.
My advice: Relax and stay in the loop. Feel free to call your real estate agent often to find out the status of the home. Hire the right house inspectors to ensure you've got all of the information you can about the home. Tell yourself you've made the right choice!
If you need any more advice about the (705) 888-0201, any time!