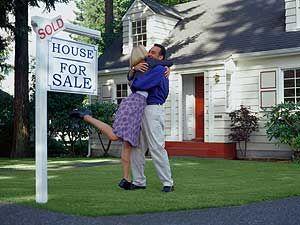 Selling your home can be either a happy or a distressing time, depending on the reasons you are selling. If you are moving up and on, you may be excited to get the process going. If you are selling because of a reason that is out of your control, you may not be happy with the process and either want to get it over with or let it linger so you can stay in your home longer. Either way, the home selling process is fraught with emotion. The following are some common emotions experiences that home sellers can go through.
Sense of loss
No matter the reason you are selling your home, you may feel a sense of loss or that you'll miss what was. You've undoubtedly made memories in this home and to move on can feel a little jarring. The problem with this is that it can lead you to make poor decisions when it comes to selling your home. These can include overpricing the home, not accepting good offers, not making the requisite repairs and staging needed to sell.
My advice: Look forward to what the future has in store, no matter where you are going.
Overconfidence
You love your home and you think every buyer will too, which can lead to a little bit of overconfidence in what your home is worth. Listing a home for sale in Collingwood higher than what it is worth is the number one biggest mistake any home seller can do.
My advice: Get a professional Collingwood REALTOR® to appraise your home (or get a few) and truly listen to their advice. Your home is only worth what someone will pay you for it, even if it means the world to you.
Celebration
Sometimes selling a home can be a cause for celebration. Maybe you are happy to be rid of a home that's caused you nothing but problems or where you've had some bad memories. Maybe you are moving up to your dream home. But, don't celebrate too soon, as your home is only listed and not sold.
My advice: Save the celebration for moving day. Being too exuberant may cause you to accept low-ball offers or not put the time and attention into selling that is needed.
Insulted
You've painstakingly taken care of your home for many years, designed it for your needs and decorated it in your tastes. It is no wonder you feel offended when a local Collingwood real estate agent, home stager or buyer comes in and says it's awful — tactfully, I hope!
My advice: Your home needs to appeal to a general buyer's tastes, not yours, so don't feel offended when you are told that you need to make some changes. Look at your home sale as a transaction and not as a call for validation. You can decorate your new home exactly as you please, until you decide to sell it.
If you need any more advice about the (705) 888-0201, any time!