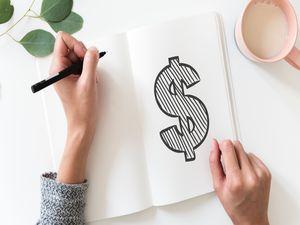 You may be ready for the responsibility that comes with homeownership, but are you prepared financially? The cost of homeownership and the purchasing process can be difficult. There are many factors you must consider and financial aspects that can make you ineligible to qualify for a mortgage. In this article, let's take a closer look at several things you must consider to ensure you are financially ready to buy a house in Collingwood.
1. A Good Credit Score
One of the most important things you need when purchasing a house in Collingwood is a good credit score. This tells your lender if you are a risk or if he or she can confidently lend you the money to pay for the property. While you don't need a perfect score, the higher your score, the better interest rate you will receive. This means you will save thousands of dollars over the course of the loan. If your credit score is poor, you should take steps to increase it before you begin a serious house hunt.
2. Have a Large Down Payment
Today, you don't need a full 20% down payment to qualify for a mortgage and purchase a home. But, without it, you may pay private mortgage insurance which can increase your monthly homeowner expenses each month. In Collingwood during January 2019, the average three-bedroom house sold for $638,000. This means that if you want to pay a full 20%, you will need to save $127,600.
3. Be Prepared for Closing Costs
Not only do you need to save a substantial amount for your down payment, but you also need money set aside for your closing costs as well. You can expect your closing costs to range from 2% to 5% of your home's purchase price. These will cover a variety of fees from lenders fees to the appraisal and home inspection.
4. You are Aware of Your Monthly Income
While you may qualify for a mortgage and feel ready to buy a house in Collingwood, you should have a large enough income to cover the costs of homeownership. Many experts suggest you pay only 28% of your monthly income to your monthly mortgage payment. If you are married, this is the total income between both you and your spouse.
Additionally, you will have maintenance and other expenses occur. Follow the 1% rule which states that you should save 1% of the home's purchase price each year for maintenance and homeownership expenses. If you can't find the money in your budget for these vital requirements, you may not be ready to buy a house in Collingwood.
Once you are financially ready to buy a house in Collingwood, give real estate agent Christine Smith a call. She can help you find your dream home that's within your budget.