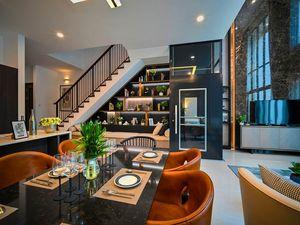 If you're selling your Collingwood real estate, your goal is for your potential buyers to recognize the property value. You want your home to stand out among competitors on the market so buyers will be motivated to submit offers that could potentially be over-asking, leaving you with higher profits.
For viewers to recognize the quality of your Collingwood real estate and want to invest, there are some strategies you can implement to highlight it to make a memorable impression. Interior design is an impactful tool that will boost your Collingwood home's aesthetic appeal and make it seem more high-quality than other properties. That's why professional staging is so valuable in the real estate world. Having your home staged will make a considerable impact on potential buyers and convince them to submit a competitive offer.
Here are more reasons why staging could elevate your Collingwood home sale to maximize your profits and take your property off the market in a flash:
Appealing To Buyer Tastes
A professional stager will keep up with all recent trends in the home design world and bring them to your home. They'll consult with you to determine your Collingwood real estate architecture and the best design theme that will accentuate your property's unique features. They will recommend any paint jobs or upgrades and then contribute their own furnishings and accents to establish a cohesive look throughout your Collingwood home.
Immersing the Buyer into Your Collingwood Home Environment
By staging your property for sale, the buyer will find it easier to imagine themselves living in your home. Your stager will remove your personal photos, children's toys, family heirlooms that demonstrate it belongs to you and not them. That way, your space will be neutralized for any viewer to envision what their experience of owning the property would be like.
Strategically Presenting Your Collingwood Real Estate
Professional stagers are expert designers who understand decor tips to make your Collingwood home seem larger, brighter, and more attractive to your clientele. They will include colours that will motivate certain emotional responses in the potential buyers and highlight the best features of your home while hiding ones you don't necessarily want them to notice.
Talk to A Collingwood Real Estate Agent
To further understand the best strategies for optimizing your potential profits and sell your property fast, contact Christine Smith today.