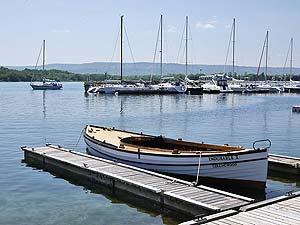 Collingwood Ontario offers a diverse culture quite similar to that of the city of Toronto. So, if you find yourself in a situation where you are moving to Collingwood, do not worry. Life as you know it will not be drastically different.
In fact, it may improve a million times over by the time you pass the one-year mile marker. Why do people move from Toronto to Collingwood? What is the attraction?
First of all, if you are of the stylish and trendy culture, then Collingwood Ontario offers much the same in the way of entertainment, culture and retail establishments. Maybe all of this is on a smaller scale, but do not forget, Collingwood is an exclusive upscale town. They do not wish to be as large as a big city. If they grew too much too quickly, then there would be less to differentiate themselves from a city like Toronto.
If you do end up moving to Collingwood Ontario, then chances are you will run into other residents that used to be your neighbours in Toronto. There truly are that many Toronto transplants living in the area!
In Collingwood, you will find many of the amenities found in larger cities like good schools, many restaurants and retail locations, internet access and even a growing job market. You will also be surrounded by the Blue Mountains that have their own perks. What more could you ask for?