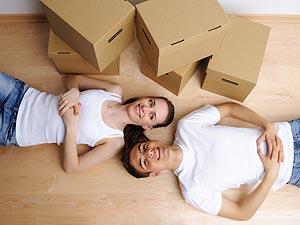 Moving is not only a stressful event but it can be expensive as well. There may be moving supplies to purchase, a moving truck to rent, or a moving company to hire. Luckily, there are several things you can do to bring down the cost of this adventure and to make your move more budget-friendly.
Here are a few tips to help you save money when moving.
1. Declutter!
One of the best ways to save a little money when moving is to declutter your property. By reducing the number of items you move, you will not only save money, but time packing and unpacking as well. If you have items that are in excellent condition, consider selling them to make a little extra money. Use the money you earn to purchase moving supplies such as boxes, tape, etc.
2. Re-Use Old Moving Materials
Did you know that you can reuse most moving materials? For example, if you have friends or family members who have recently moved, you can borrow their old boxes or packing materials. You may also consider contacting local stores such as grocery stores or liquor stores to pick up old boxes. Many companies may let you sort through their recycling piles to find unwanted cardboard boxes.
3. Shop Around
If you are considering hiring a professional moving company to assist with the move or you need to rent a moving truck, take the time to shop around. Look at various companies in the area to find the best deal. This may take a little bit of time away from packing up your home but you may find that it can save you hundreds of dollars as well.
4. Get Creative With Your Packing
There are many ways you can pack your belongings that will not only keep them safe but that will reduce the amount of packing supplies you need to purchase. A few helpful tips include:
Using towels or clothing items to wrap fragile items.

Place small items inside large and bulky products. For example, fill your microwave with spices or old towels.

Rather than pack all of the items in your drawers, take out the drawers from your dressers (while keeping all clothing and accessories inside) and wrap each drawer in plastic wrap. This will also make the unpacking process simple and fast.
Moving can be a hassle but if you are prepared and smart with this process, you can save time, money, and energy. If you are considering a move to beautiful Collingwood, give real estate agent Christine Smith a call today. She can assist you throughout the entire buying process.