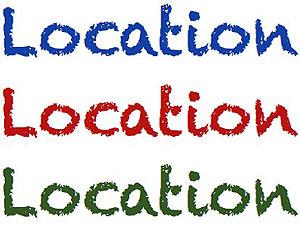 Location, Location, Location
If you're thinking of purchasing a home in Collingwood or Blue Mountain through a real estate agent, you're likely to be thinking location and where's the best place to live in this popular area. Location is all about what you want in a home and what you want in an area. This means you need to have a number of crucial facts available that will help you make a decision about what community you want to choose. Let's look at some things you should consider before you make a decision.
Schools in Collingwood
Families with children consider this to be one of the top items on their list when it comes to choosing a community. Families want to know how the local school is ranked in the province, as well as what other options are available, such as private schools, sports schools and early education schooling. In Ontario you can find out the ranking of any school by going to the website for the Fraser Institute.
Here you'll find listings of all schools in Ontario and how they rank and compare to other schools. Their current rankings are for the years 2010-2011.
Crime in Collingwood
No one wants to live in a high crime neighbourhood and it's important to know ahead of time what the statistics are for the area you are considering. Statistics Canada offers insight into areas across Canada. Visiting the local police force will give you an even better idea of recent crime statistics in the area you are considering.
Health Care in Collingwood
Good hospitals and good doctors in your area should also be considered in your choice of location. It's important to find out how close the hospital is to your new home, and the location of facilities for urgent care, whether it is for chronic conditions or if you have young children. In this case the Ontario Health Insurance website is a valuable resource.
Cost of Living in Collingwood
If you're considering moving into a new community it's important to know whether it will cost you more to live there or will it be less expensive. In the Collingwood Real Estate area, you'll find that prices for things such as car and home insurance will be less than in a larger region such as Toronto. Many things in smaller towns are much less expensive than big city or suburban living areas. Don't forget that tax deductions apply if your move to a new community is due to a business decision.
Home Ownership
Checking out the homeowners rates in a neighbourhood is important. The more people that own their home in your neighbourhood, means they have a vested interest in maintaining the area and ensuring that the living standards are higher than the high rental areas.
In Collingwood weather is rarely a factor, as it's well known as being a Four Seasons area. Real estate in Collingwood tends to attract people who love activities that the Blue Mountain area provides and there is always something to please everyone in this Four Seasons area.