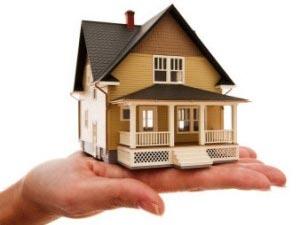 How to Start Budgeting Now for Your Future Home
As the year ends, you may be looking ahead to consider a fresh start in a new setting. Looking for homes on the Collingwood real estate market could mean a large financial investment in a beautiful home, surrounded by breathtaking nature and close to amazing quality dining, shopping, and entertainment. That's why it helps to start budgeting now to afford your future dream home.
Here are some simple tips to help you be financially prepared when the right home comes along and you want to make the best competitive offer that sellers won't be able to turn down:
Settle Your Debt
Before jumping into your next home hunt, you need to ensure your head is above water before starting your future home fund. Settle your credit card debts so that you are on even standings when you begin piling in the savings. To do this, you could automate your credit card payments, so they are constantly paid off without any hassle on your end. Soon enough, you'll find yourself clear of debt and ready to save.
This will also be a great help to your credit score, which will help your eligibility for any loan applications.
Cut the Small Stuff
As much as you love buying that Starbucks coffee on your way to the office, it's best to start bringing your own travel mug of coffee from home to save on the cost. If you take this approach to another unnecessary spending, you could end up saving a fortune. These small totals end up costing you a lot, especially if you spend every day. This is an easy, simple way to save and be ready to start perusing the Collingwood real estate market in no time.
Use Physical Cash
When you use physical cash in your purchase transactions, you can literally see the money disappear. This will make you more conscious of your spending habits and how quickly your money goes because of them. Your brain will also be wired to want to hold onto the physical cash, so you'll subconsciously end up saving without a second thought.
By trying these easy tricks, you'll find yourself saving enough for your down payment in no time. When you're ready for the house hunt, let Collingwood's esteemed real estate agent Christine Smith help you find the perfect home for your budget.