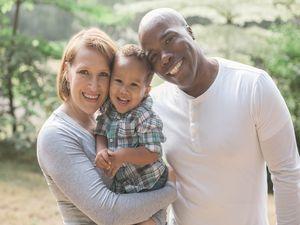 Your stage of life will make an impact on your house hunt in the Collingwood area. For example, if you are an empty nester, you may be in the market for a smaller home and one with no stairs and little maintenance. If you have young kids at home, your needs will be drastically different. If you are buying with a young family at home, here are four home features you should look for.
1. Ample Storage Space
No matter if you have young kids or teenagers, you need plenty of space for all of their belongings. As you look for the perfect house, you want to keep an eye out for plenty of storage options. You may want a house with large closets with lots of shelves. Even storage rooms with built-in shelves or large garages with shelves and storage systems are excellent for those long-term storage items.
2. Size of Kitchen and Dining Room
When you have a family at home, you need the space to accommodate everyone. You need plenty of room for preparing large family dinners and to gather together and discuss your day. Look for a kitchen with plenty of counter space for making large meals and a dining room that can handle a long table with multiple seats. You may also want built-in seating options such as an island or breakfast nook as well.
3. Location of the Bedrooms
While you may want a home that features four or five bedrooms, you should also consider the location of each of the rooms as well. This is because you may want certain bedrooms in close proximity to one another. If you have a baby or a toddler in the house, you may want their room near the master room or even a teenager who has a history of sneaking out.
4. Functional Laundry Room
If you have a large family at home, your laundry piles are never-ending. You don't want to be carrying out your family dirty clothes each day to the garage or down to an unfinished basement. You want a place that is beautiful, convenient, and functional. Main floor laundry rooms are ideal and provide the convenience you need to complete this task each day. Plus, those that are designed well and feature built-in shelves and a table also make this task a little easier.
No matter what stage of life you may be in, you need expert help finding your dream home in Collingwood … real estate agent Christine Smith is ready to assist and help you through every step of your house hunt.