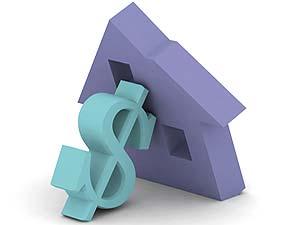 When considering a new home in Collingwood, one of the first steps you must complete is determining how much house you can afford. You want to purchase a home that is within your budget and if financing, that you can easily afford the monthly payments.
Here are a few tips to help you determine just how much house you can actually afford.
Start With a Calculator
A great tool to help you begin this process is a home affordability calculator. By entering in your information such as your income, interest rate, loan term length, down payment, etc., you can instantly be given information about how much financing you are likely to receive and your monthly mortgage payments. While the amount stated is not guaranteed and is an estimate, it is a great way to prepare yourself for the next steps or help you decide if you need to spend a little longer paying off debts and building up your savings.
Check out my mortgage calculator to help you get serious about purchasing a home in Collingwood.
Follow All Minimum Down Payment Guidelines
In Canada, you don't need a full 20% down payment if you are purchasing a home that is less than $1 million. However, there are certain minimum down payment requirements that must be met. You must make sure that you can meet these requirements as you financially prepare to purchase a home. The current minimum requirements include:
For a home that is less than $500,000, you must provide a minimum down payment of 5% of the home's purchase price.
If the cost of the home is between $500,000 and $999,999, you must provide 5% of the first $500,000 of the home's purchase price and then 10% for the portion above the $500,000.
For a home more than $1 million, you must provide the full 20% down payment.
Remember that the down payment is not the same as closing costs and you will need to pay for these fees as well.
Visit With a Lender
The best way to determine how much house you can truly afford in Collingwood is to talk with a lender. He or she can look over your information such as employment, income, debt, assets, etc., to determine whether you qualify for financing and how much you can receive. If you qualify, you will receive a letter stating how much you will receive, your estimated interest rate, etc.
If you are ready to purchase your dream house in Collingwood, contact real estate agent Christine Smith today. She can guide you through every step of the process and help you find a house that you love and fits within your budget.