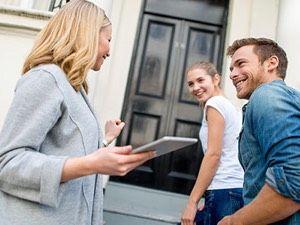 Through luck or circumstance, you may have sold your home and moved into a renting situation. Years later, you may want to buy a home again, but did you know that after a certain amount of time, you can become a first-time homebuyer all over again? While you don't have the trepidation and naivety you had when you bought your first home, you can cash in on some of the perks that first-time homebuyers get in Ontario when buying your second home.
If you have been out of the housing market for five years or more, you can qualify as a first-time homebuyer under the program. This means that you can borrow from your RRSP to fund your down payment. There are stipulations and these include that you need to have a zero balance on your HBP, meaning you've paid off the previous amount borrowed under the HBP. You and your spouse (if you have one) can't have owned a home as a principal residence in the four-year period before the RRSP withdrawal. The four-year period starts in January of the year after you sold your home, meaning to be eligible today (January 25, 2017), you would have had to sell your home sometime in 2012.
With almost the same rules as the HBP, you are eligible to claim the First-time Home Buyers Tax Credit if you haven't owned a home in the last four years. This credit was introduced to help Canadians when purchasing their first home (or subsequent home after a period of being out of the market) in order to help recover closing costs. You claim this credit on your income tax return and you are able to claim $5,000.
This is where the bad news comes in. For this credit, you can't re-qualify as a first-time homebuyer. You can only claim this credit once, on the purchase of your first home. The only exception here is where you are married and one of you has never owned a home and where you your spouse didn't own a home during the time they were married to you. In this instance, the first-time homebuyer spouse can claim the maximum amount of the credit.
While you can't go back to being a "property virgin", you can take advantage of some of the perks that they have if you have been out of the market long enough. This is great news for those who previously went through difficult financial times, a divorce or a move.