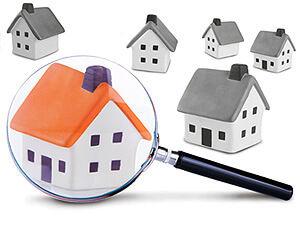 When it comes to searching for homes in Collingwood to buy – it is never an easy process! There are just so many different web sites and options out there to choose from that the process can be very overwhelming at times. One way that you can narrow these options down and make sure that the process is simpler for you is to look for homes that are listed for sale by a local Collingwood Real Estate Agent.
When searching for the right REALTOR® with the RIGHT web site to use it is important to remember that web sites by local REALTORS® are preferred by most home buyers. Before you bookmark and begin using a national web site like Kijiji.ca to find homes and properties for sale, it is important for you to learn exactly why a local Real Estate Agent is the most superior option – to get the latest and best information.
Here are the top 3 reasons why a local REALTOR® is better than a national web site when looking for homes for sale and gathering local information.
Homes for Sale and Neighbourhood Data
The fact is that you are looking for a property in the Collingwood area; this means that you will have a much easier time searching a web site from local agent rather than using a third party site. A national web site will have so much data that you will have to sort through it all and this means that process of finding the right home can be time consuming. However, on a local site, all you will find are local listings that appeal to you based on what you are looking for. If you are looking for the largest collection of local listings and neighbourhood data, it is best to stick with a local real estate agent. National web sites are also slower at updating their information. By choosing to browse through a national real estate web site you could potentially miss out on the right home because it is not listed in a timely manner. If you want the ability to see local listings as they hit the market which is right away and get access to the most accurate data, you need to find, visit and bookmark a web site run and owned by a local real estate agent to the area that appeals to you. There really is no way around it if you want the best Collingwood homes and upto date data.
Zero Banners and Internet Ads
One of the biggest annoyances that you will notice when you visit a national web site are the number of advertisements that you have to click through or see when visiting these sites. Large national web sites are designed to make money, which means that they feature paid advertisements on their sites as a means for cash flow to keep the site running. When you visit a smaller real estate agent's web site, you do not have to worry about Internet Advertising as local sites do not have ads that you have to click through in order to find the information that you are looking for. It is just easier to browse and search for homes and cottages using a local real estate agent.
Choosing a Local Collingwood REALTOR®
There is no one that understands the local Collingwood real estate market better than a local REALTOR® from the area. The best part about a local web site is that they are typically managed by that real estate agent. This means that you will be getting access to accurate data from a top REALTOR® in the industry that knows everything there is to know about the local real estate market, the homes for sale and the neighbourhoods themselves.
You can even choose to work with this local Collingwood real estate agent to represent you in selling or to buy that perfect home of your dreams.