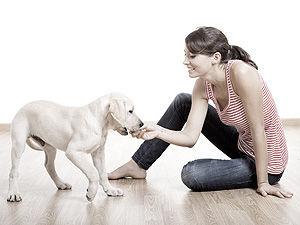 Choosing the right type of flooring for any home can be a difficult process. There are so many choices and each one has its own pros and cons. The most general flooring choices are hardwood, laminate or carpet.
There are a number of questions you will need to ask yourself before choosing and installing new flooring throughout your Collingwood home.
Is there moisture in the area (as in your basement or bathroom)?

How durable do I need the floors to be (as in are there children, pets, high-traffic areas)?

What is my budget?

How much maintenance do I want to do?
Now that you have answered these questions, you can easily make a decision based on the characteristics of each type of flooring for each room.
Hardwood Flooring
Hardwood is the most-wanted type of flooring in a home and also adds the most value and wow factor if you are selling your Collingwood home down the road. But, it does have its drawbacks. Hardwood should not be placed in an area where it will get wet or that has quite a bit of moisture. Hardwood in a basement is a no-no, as it can warp because of the inconsistent humidity levels underground. As well, if your basement were to flood, your hardwood would be ruined.
If you need durable floors, hardwood can definitely be durable, but easily gets scratched, so it would not be a great choice in a child's play area or where pets are frequenting. There is also a bit of maintenance that comes with hardwood floors — it needs to be vacuumed or dust mopped frequently to prevent dirt from scratching the surface. As well, you will want to use felt protectors on all furniture, again to prevent scratches. The type of cleaners you use should also be specifically for hardwood floors and detergents, vinegars and soaps are not great.
Hardwood flooring is also typically the most expensive flooring, although it definitely is the longest-lasting and comes with adding value for any home.
Laminate Flooring
Laminate is the most durable of flooring options and the newest laminates can look quite a bit like wood or stone flooring, so much so that some people might not even know the difference. It can be placed in wet areas like basements and it is super easy to clean and resists the scratches that can occur on hardwood. It is also one of the cheapest options for flooring and is very easy to install.
While all of this sounds amazing, there are some pros and cons to having laminate flooring. For example, once it wears out, you have to replace it and it cannot be refinished like wood flooring can. It definitely does not have the lifespan of true hardwood. As well, the feel of the material is quite different from wood or stone, so while it might look nice, you will know by touch that it is not the real thing (and so will potential Buyers).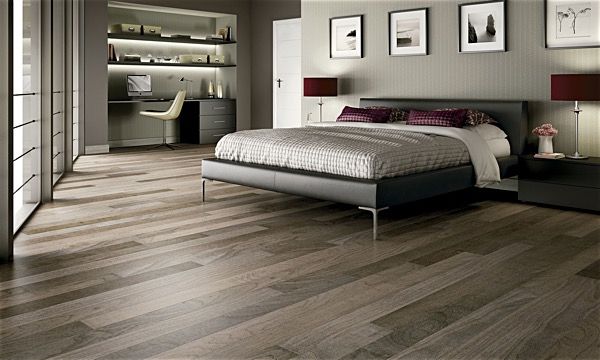 Carpet Flooring
There are the carpet lovers and there are the carpet detractors. Carpet is definitely a personal choice, where some people prefer hard floors on the main floors and carpet in their bedrooms. It adds warmth and comfort to a space and there are so many choices for a custom look and colour. Your budget can also be tailored to the style of carpet, as there are so many different price points as well. Carpet can be durable, depending on what you choose.
But, carpets can be high-maintenance. They should be vacuumed quite regularly and cleaned often. If there are spills, it is not just a wipe-up situation as with the harder flooring choices. It can be prone to mildew in moisture-prone areas and they have probably the shortest shelf-life in terms of how often you will have to replace them.
Flooring is a personal choice and should not just be done based on the value it brings to your Collingwood home. Good luck with your choice!