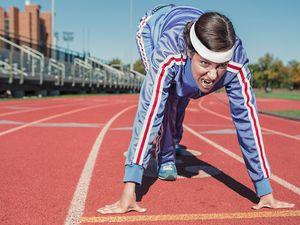 Experts recommend that most adults receive a minimum of 150 minutes of moderate aerobic exercise and 75 minutes of vigorous activities each week. But, this doesn't mean that you must run on the treadmill for those 150 minutes or sit on an exercise bike. There are several activities in the Collingwood area that will help you stay active and move your body. Let's take a look at four of them.
1. Yoga
If you are looking for a way to relax, stretch, and move your body, take a yoga class. There are several yoga studios throughout town, including the Shirlee Williams Yoga studio or the Buddha Rider Yoga and Cycle Studio where you can become active and improve both your physical and mental health.
2. Sign Up for a Race
If you want to do something that challenges both your body and your mind, sign up to run a race. Whether you want to run a 10K, a half marathon, or even a full marathon, there are options right in the Collingwood area. Some of these races, such as Collingwood Half Marathon, takes runners right down main street and is known as a fast and easy half marathon. Find a race that you would enjoy and begin your training today. Set a goal that you wish to achieve during the race and focus your training efforts on achieving it.
3. Head to the Blue Mountain Resort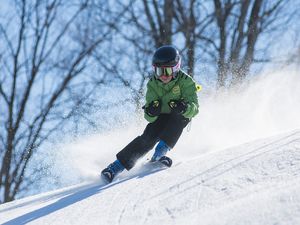 You don't have to survive intense exercise classes to give your body a fantastic workout. Rather, head to the Blue Mountain Resort and spend time snowboarding or skiing during the winter months. It will require many trips to fully explore the resort as there are more than 42 ski and snowboard trails for all skill levels. And, during the summer months, you can still enjoy some fresh air and beautiful scenery on your mountain bike. The Blue Mountain Resort turns into the largest downhill mountain bike facility in Ontario during the summer.
4. Head Out for a Swim
No matter if it is freezing cold outside or scorching hot, you can still stay active and enjoy a little sunshine. The Plunge! Aquatic Center is opened no matter the season. During the summer, come swim and work your body outdoors while in the winter, you can enjoy one of the many hot tubs and indoor swimming pools. Swimming is an excellent way for individuals of all ages to stay active, particularly older adults who have joint issues, and it is a fun activity for the entire family.
If you want to learn more about Collingwood, its attractions, amenities, and its housing market, contact Collingwood real estate agent Christine Smith today.