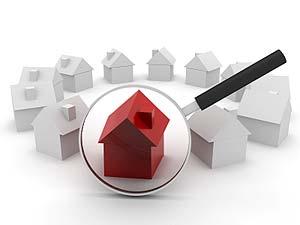 Have you ever wondered how some Collingwood Real Estate Agents always seem to know where the best buys are? Have you found yourself searching endlessly through papers and internet web sites trying to figure out where that Collingwood property is located or what the true asking price is?
Are you tired of phoning one Collingwood Real Estate Agent after another for information on an advertised property and being drilled for your name and phone number just to find out that the ad was misleading or not even close to what you were looking for?
How do I find out where the "Best Buys Are"? It is easy. While you are sleeping at night, my Collingwood Home Finders Service will sift and sort through all the MLS® Listings that have been entered that day. This information is available to me long before they even hit the MLS® Real Estate Market.
I take this information and pass it on to all my Collingwood Buyers who are working with me to find their perfect home in Collingwood at the best price possible. Directions, price and all details are given to my Buyers to drive by at their convenience without the REALTOR® in the car if they choose. Think about it! All the information you need on every Collingwood listing by making one phone call or emailing me directly. No pushy Agents and no pressure! You work at your speed and simply let me know when you wish to view a particular property. I not only view the property with you but I inspect it to make sure there are no hidden problems that may come back to haunt you at a later date.
My policy is to do "what is best for you and your family". I honestly believe that if I find you the perfect Collingwood Home at the perfect price and protect you on your investment so that there are no hidden surprises on closing, I will become your Collingwood REALTOR® for Life.
For more information on how my Collingwood Home Finders Service works call 705 888-0201 or e-mail me today.