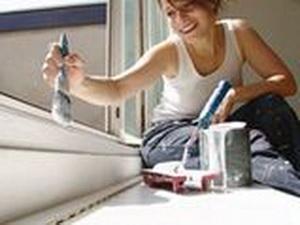 Have you ever driven by a house for sale in Collingwood, and rejected it without even going inside? This is one of the most common problems that homeowners face when they are selling a home. No matter how lovely your home is on the inside, if you can't get buyers to see past the faults on the outside, they'll never consider going inside.
Sometimes, when driving past an open house, you may get buyers inside the house, but more often they will continue to look somewhere else. If they drive by your home and look at all the work that needs to be done to make it presentable, they're likely to keep on driving.
Homeowners in Collingwood are taught to stage the inside of their homes, but few consider the value of staging the outside of the home. Below are a few tips for outside staging.
Windows
One of the easiest things you can do is to add some shutters to your home. These help to make your home look less boring and add a decorative touch to the windows. It's an eye catching upgrade that will grab the attention of buyers. If you already have shutters, make sure they are freshly painted so that they help to make the house "pop." Adding a pretty planter box below the window is easy to do and helps to accent the windows in the home. Both of these ideas do not cost much, but can add value to your home.
Flowers
Flowers are another way to make a home really "pop" and it's an inexpensive way to make your home look nicer from the curb. With spring finally here, flowers are already starting to bloom and for homeowners that are selling a home in Collingwood, it's too late to plant seeds and wait for them to bloom. The easy solution is to visit a local garden centre. They offer a wide variety of flowers and shrubs and their prices are easy on the pocketbook. If gardening is really not your thing and you have flower beds that need to be spruced up, consider buying some "fake" flowers and just sticking them into the ground. Just remember that flower beds are another selling point of a home in Collingwood and can add value when it comes to buyers considering an offer.
Walkways
The driveway and the walkway should always be clean and free of clutter. With the winter behind us it's important, when selling a home in Collingwood or Blue Mountain, that you make your entryways to the home as appealing as possible. Remove cars from the driveway and make sure the lawn has been trimmed around the walkways. Make sure to remove all weeds. Its little things like these that make people feel good about choosing to look at your home for sale.
Paint
Last, but not least, if your home needs to be painted, have it done before you even consider selling your home. If you can't do it yourself, hire a summer student to do it. They need the income and you need the value it will add to your home. The more people who choose to look inside your home can really affect the price you will receive.
Use these tips to capture buyers, get them into your home and you'll improve your chances of selling your home faster and for the best price possible.