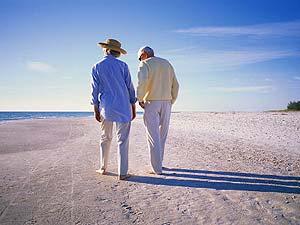 If you are approaching retirement, or if you are currently enjoying this phase of your life, you probably have or will look for the perfect place in which to settle down. For many active retirees, Collingwood, Ontario offers a lifestyle sure to keep you busy and entertained every day. If you are looking for a tranquil and enjoyable life, then look no further. Collingwood has a senior community that is growing by leaps and bounds and very well may be the perfect place for you to retire.
Collingwood boasts a variety of styles for retirement living including: rental townhomes, condominiums, and retirement suites that are located in senior living communities. Each community offers a plethora of activities to keep you active during this wonderful time of your life. Some retirement communities even have their own theaters for showing movies that are currently at the top of the box office list or for watching local theater groups perform. Additionally, many of these facilities are located near activities solely for outside enjoyment.
Collingwood is quickly becoming known as a haven for active retirees. Just ask around and they will tell you that life has never been so fulfilling and there is a new adventure to be had on a daily basis. Whether it is swimming, hiking or biking you will enjoy a very active lifestyle in this lovely four seasons town.