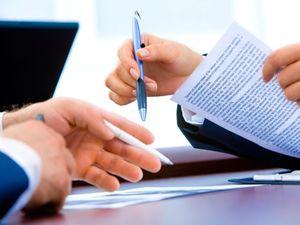 When selling your Collingwood home, it is an exciting time when an offer arrives. However, you may notice that the offers you receive contain certain contingencies or conditions. These are things that must occur before the potential buyer will proceed forward and purchase the home. While there are many different conditions that can be placed in an offer, some are more common than others. Here are several home-buying conditions you should know about.
The Buyer's Current Home Must Sell
One of the most common buying conditions is that the potential buyer must sell their current home before they can purchase a new property. Often, the buyer is asking for a certain period of time to sell their own home so they will have the financing to purchase your own. If their home is not sold during the agreed upon time period, you have the freedom to find other buyers and continue forward with that specific real estate transaction.
The Inspection Report
While a home inspection is not necessary, it is highly recommended. This is because inspectors take a closer look at the home to determine if there are any current or future problems. They may also spot large issues such as mold or a weakened foundation that can cost the homeowner thousands of dollars. It is quite common to see conditions listed in the offer that relate to this report. For example, buyers may state that they will not purchase the home if certain issues are not taken care of or if both parties cannot come to an agreement regarding how these repairs will be handled.
Financing Issues
If the buyers are planning on financing the home, you may often see some type of financing condition listed in the offer. This can vary but in many situations, it will state that the buyer must be given adequate time to acquire all necessary financing for the home. It may also state that if the financing does not come through as planned, the buyer can walk away without any penalties.
If you have any questions about certain conditions listed in your home's offer, ask your Collingwood real estate agent. They can help you determine the best course of action and what the condition truly means to your home sale.
If you are ready to sell your home, contact real estate agent Christine Smith today. She can walk you through every step of the home-selling process to ensure a smooth and enjoyable experience.