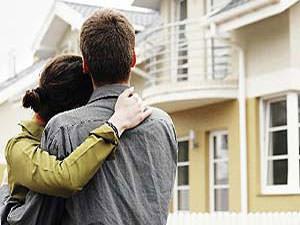 Even purchasing real estate in Meaford can be typically the biggest expense of your life. This means you need to select the right house the first time. Follow a set of tips that will ensure you will not regret the expense of buying a new home.
Make sure to research the variety of houses for sale in Meaford. You may just love the very first house that you find, but make sure to tour other houses around the area. The house that is chosen should meet all your needs and preferences.
The fall is a good time of year to tour a home as it will allow you to see how the property is cared for if it seems like a good choice. You will need to look at the condition of the gutters to see if they are clean and free of leaves. If gutters have not been cleaned, then there may be other aspects of the home which may have deferred maintenance.
A potential buyer should take a tour of the house and around the Meaford neighbourhoods as there might be issues that are not being seen. Looking at a home can be stressful and exciting which will mean that people can get carried away. This is the reason many people miss things. A trusted set of eyes may help to avoid problems that can occur years after the house has been purchased.
The location of a home is one of the main aspects of the selection process for houses up for sale. Make sure to examine the surrounding areas to the extent you examine the aspects of the home you are considering purchasing. The goal is to find out details which include the distance you will need to travel to work, shopping centers in the area, supermarkets, schools, and emergency services.
A few open houses should be scheduled when you are looking to purchase a new home. These can give you an opportunity to discover other options that are available in the neighbourhood you are looking to move to. If you are able to see several houses for sale over the weekend you should contact local Meaford REALTOR®.
You should sit down with a real estate agent when you are looking to buy a home. This will offer you a prime opportunity to discuss the options you are looking for in a home. If they do not know the options you prefer, then they will have a hard time finding the right home.
The purchase of property is an important decision that requires careful thought and working with a real estate agent. You will need to get referrals from friends of family members while doing research to find a REALTOR® who is trustworthy and honest.