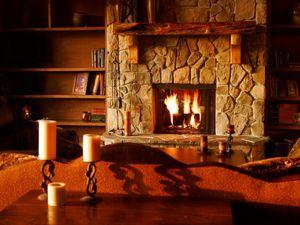 During Ontario winters, you may end up using more electricity in your Collingwood real estate property than other times of the year. With darker days, we keep more lamps and overhead lights on for longer periods and boost the heat to stay toasty. Considering recent conditions, we are spending way more time inside our own homes, leading to higher hydro bill sums. The extra electricity usage during Ontario winters could end up costing us almost twice as much as our bills in Spring or Summer.
Fortunately, you can execute some strategies that will save you a fortune in the long run. These tips will help you save a ton of money on your hydro bills during the chilly Collingwood winter months:
Find Where the Heat is Escaping
Especially in older Collingwood properties, the walls or openings around doors and windows may be where you are losing heat, causing the need to blast the heat. Feel your walls for any areas that feel cold, as these may be weak spots making your indoors vulnerable to the outdoor cold. This will likely be around your windows or doors, which indicates it's time for a replacement.
Install Thermostats You Can Program or Schedule
Consider a thermostat where you can set a specific temperature that you want your home to reach. When your home is at that level, the heat will turn off until the temperature drops below. You can also schedule or time your heating with certain thermostats, so it will only turn on during certain hours when you are home and need heating.
Open Your Curtains
This is a simple, efficient way to save a lot of money on your hydro bill. During daytime hours, when the sun is out, or the landscape is almost white from snowfall, let the brightness shine into your home, so you don't have to turn on lights. Or, choose sheer curtains, so you get the brightness of the outdoors without sacrificing too much privacy.
Find the Best Collingwood Property For You
If you are searching for your next Collingwood home, it's important to consider if the house's conditions may end up costing you in wintertime. With the help of a professional Collingwood real estate agent, like Christine Smith, you can determine if a house is winter-proof. She'll be your helpful guide along your Collingwood real estate buying journey.
Contact Christine Smith today to begin your Collingwood house hunting.